2020-2021 Projects
For more information on any project, please contact
Toni Boggan
or email the project's Faculty Advisor.
ENSC 20 Bicycle Safety Shop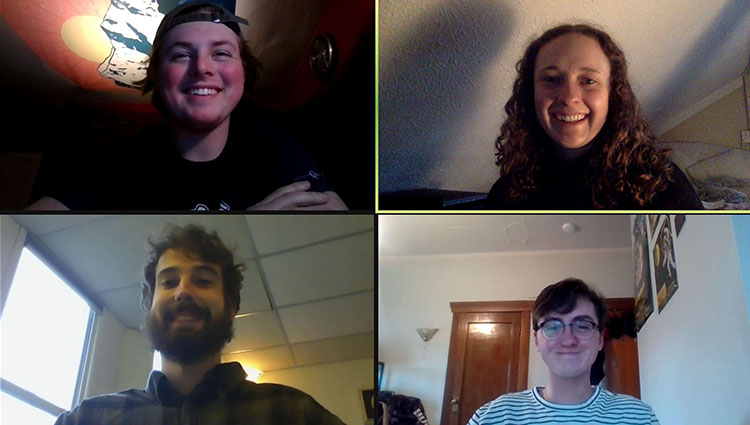 Team Members: Aidan Feehan, Gabrielle Kinney, Alexander James, Bowen Spellman
Faculty Advisor: Rhonda Young, Ph.D. email
Sponsor: Oregon State University
Research into driver and bicyclist behavior and crash data to determine the safety effects of new traffic laws allowing bicyclists to treat stop signs as yield signs.
ENSC 21 Biochar Filtration for Stormwater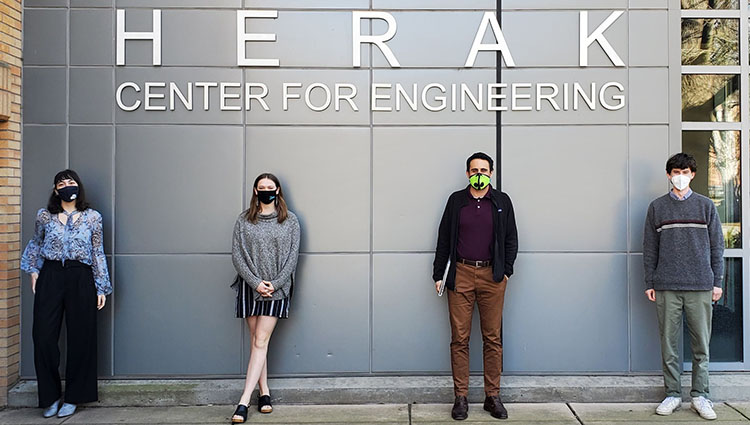 Team Members: Grace Rogers, Milo Rolland, Veronica Piechowski
Faculty Advisor: Kyle Shimabuku, Ph.D. email
Sponsor: Gonzaga Dept. of Civil Engineering
This project's goal is to facilitate stormwater harvesting by developing a low-cost, sustainable filtration media that can remove stormwater pollutants called "biochar".
ENSC 22 Centennial Trail Connector & Bridge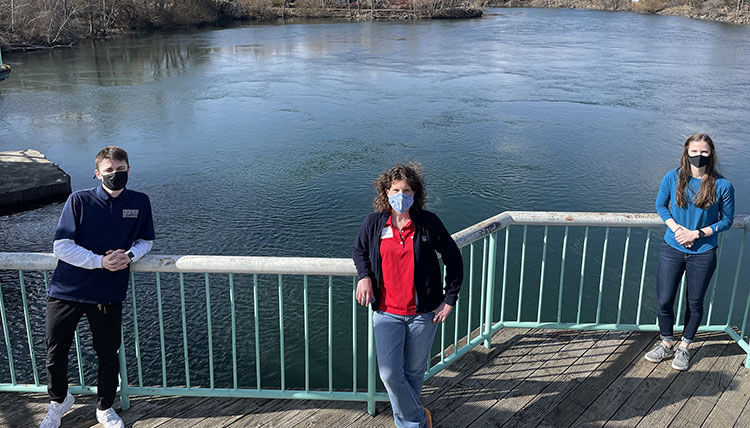 Team Members: Madelyn Cayton, Oliver Crawford, Lindsey Evers, Suhib Hammad, Bernard Olewski, Maxwell Duke, Joseph Fountaine
Faculty Advisor: Emily Sackmann email
Sponsor: Gonzaga Dept. of Civil Engineering
The scope of the project will require the student team to provide documentation of the existing conditions as well as a complete design solution for the design of the Centennial Trail proposed access and bridge over the Spokane River. The design will involve hydraulic, structural, and transportation components and collaboration to complete the design.
ENSC 23 Civic Building Structural Design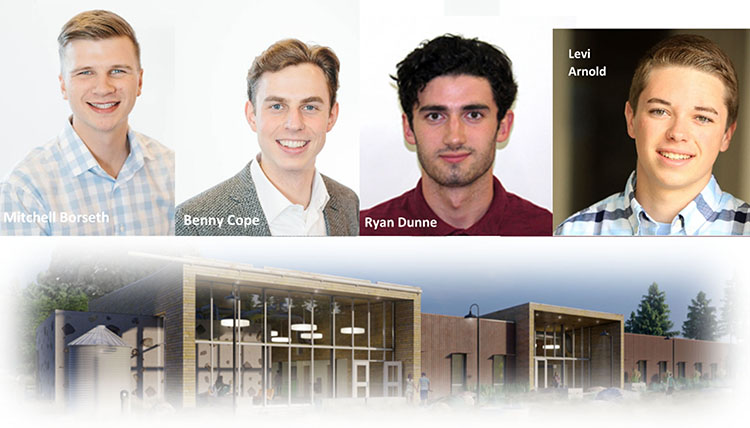 Team Members: Levi Arnold, Mitchell Borseth, Benjamin Cope, Ryan Dunne
Faculty Advisor: Aaron Zwanzig email
Sponsor: Integrus Architecture
Produce Design Development level structural design drawings and calculations for a civic building project.
ENSC 24 Design and Evaluation of Beaver Dam Analog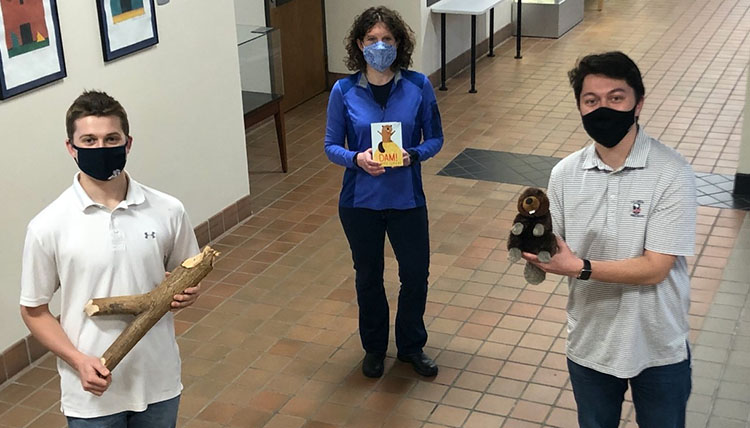 Team Members: Connor Denning, Nicholas Whittlesey
Faculty Advisor: Sue Niezgoda, Ph.D., P.E. email
Sponsor: Gonzaga Dept. of Civil Engineering
To address the TMDL in Thompson Creek and Newman Lake, are working to address the high sediment and nutrient loads entering Newman Lake. Working with The Lands Council, Spokane County Environmental Programs, and local landowners, this proposed project will accomplish two primary goals: 1) to complete a hydraulic and structural design for a series of beaver dam analogs (BDAs) to simulate a beaver meadow in the downstream reach of Thompson Creek and 2) to design and begin to implement a controlled monitoring experiment to improve understanding of the impacts of a beaver dam analog complex on sediment and nutrient storage within intensively managed agricultural landscapes.
ENSC 25 Division Mixed Use Pilot

Team Members: Laura Baddeley, Johanna (Hanna) Herzog, Tyce Konkle, Lindsey Pavletich
Faculty Advisor: Adam Miles email
Sponsor: DOWL
This project will envision a 'pilot' or 'keystone' development that implements the goals of the Division Connects study being conducted by Spokane Regional Transportation Council. The proposed development will incorporate business owner and property developer feedback to re-configure key parcels in the vicinity of the Division St/Wellesley Ave intersection.
ENSC 26 Geo-Structural Deep Foundation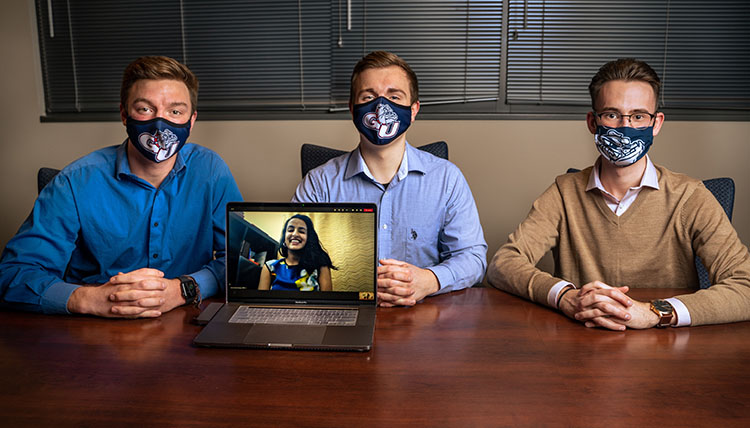 Team Members: Nathaniel Cockbain, Joshua Madison, Callen Scaroni, Isha Singh
Faculty Advisor: Daniel Parshall email
Sponsor: Quanta Subsurface
Deep foundation design of structural and geotechnical elements for transmission line structures with calculations and drawings.
ENSC 27 Modeling of Ice Age Floods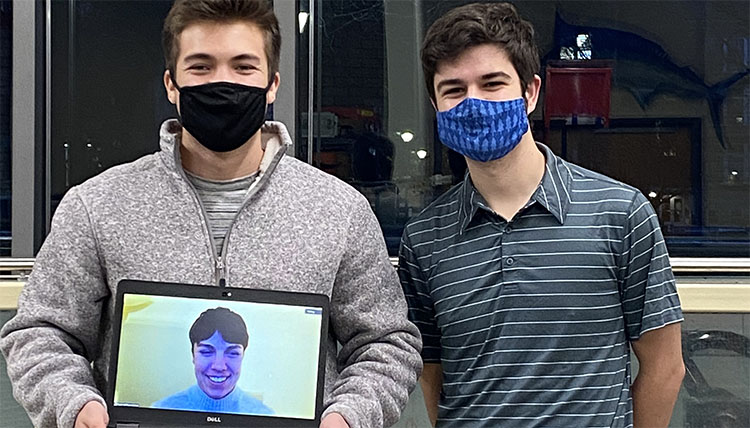 Team Members: Anthony Valerius, Taylor Lenderman
Faculty Advisor: Taylor Hoffman-Ballard email
Sponsor: Osborn Consulting
The City of Spokane intends to feature the Missoula Ice Age Floods as the theme of a regional park in the North Bank area; the park will feature a stream channel which demonstrates how the ice age floods created the region's landscape. The goal of the proposed project is to design and model a stream play feature, aimed specifically at K-12 grades, that mimics the hydraulic features which created the Eastern Washington landscape.
ENSC 28 Precast Concrete Legacy Structure II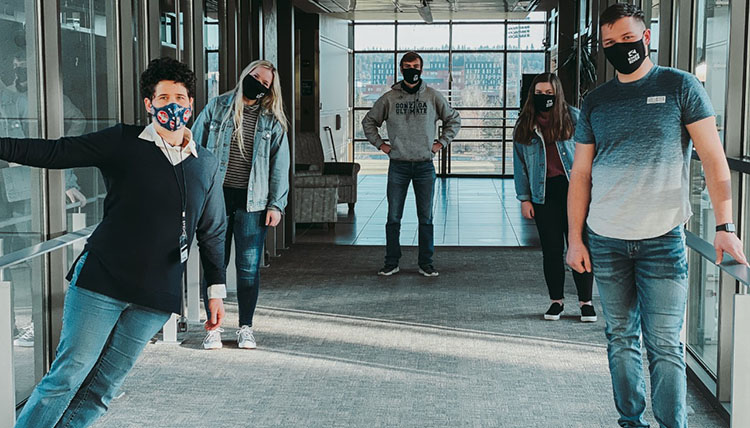 Team Members: Davis Wright, Sarah McClennan, Allison Kelly, Pavel Germanovich
Faculty Advisor: Melissa Verwest, P.E. email
Sponsor: Knife River Prestress
Building upon work completed in Phase 1 of this project, students will gain knowledge of precast manufactured structural elements through the design and overseen manufacturing of a life size representative precast concrete demonstration piece that will remain on the Gonzaga campus and be used for future students as a teaching tool. The legacy piece will allow future students to observe, touch, and visualize precast concepts in real time.
ENSC 29 Wastewater Lift Station Intertie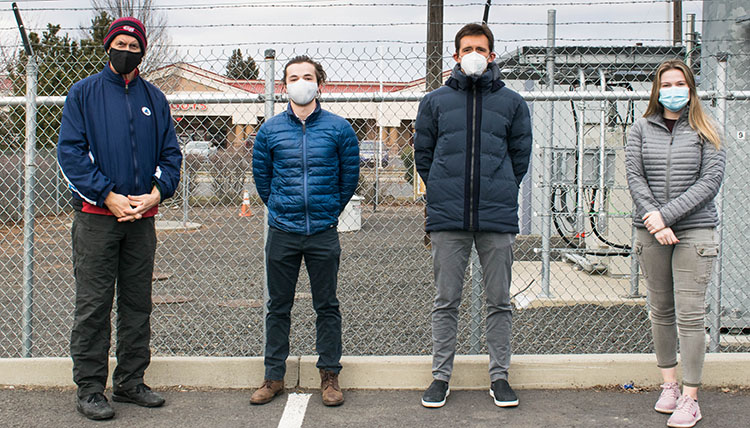 Team Members: Nickolas Berry-Maraist, Tomas Nergaard, Kayla Schunzel
Faculty Advisor: David Moss email
Sponsor: City of Spokane, Wastewater Management
Evaluate the technical, economic, and inter-jurisdictional feasibility and strategies to help manage the odor and operational issues for the City's North Pointe Wastewater Lift Station. Alternatives include upgrade and odor management for the existing system, versus abandonment of pumping and connecting to the County's adjacent wastewater system by constructing a new gravity sewer pipe intertie.
ENSC 73 Solar Updraft Tower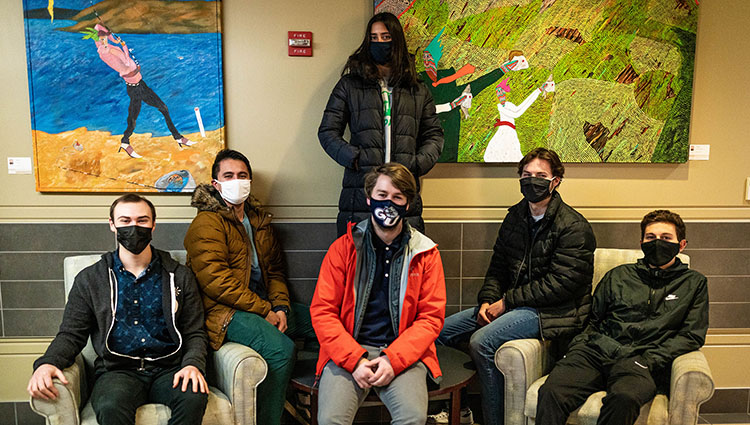 Team Members: Joe "JJ" Doria, Logan Wentland, Kameron Jackson, Kevin Smith, Nathan Harvill, Melise Santos
Faculty Advisor: Patrick Ferro, Ph.D., P.E. email
Sponsor: Avista Utilities
We will research, design, and build a solar updraft tower in order to improve efficiencies of past prototypes. A solar updraft tower takes advantage of forced convection to spin a wind turbine, generating clean energy wherever the sun shines.