2021-2022 Projects
For more information on any project, please contact
Toni Boggan
.
ENSC 20 Sustainable Hypar Structures


Team Members: Jackson Carroll, Mark Hegbloom, Joseph Roberson, Katrina Springer
Faculty Advisor: Dr. Joshua Schultz
Sponsor: Gonzaga Department of Civil Engineering
Using the historical hypar roof of St. Charles, Spokane WA as a template, students will learn how to design hyperbolic shell-like structures. The students will study and analyze the St. Charles roof before designing shells of their own. Designs may be prototyped in various materials: wood dowels, concrete and mycelium.
ENSC 21 Wastewater Lift Station Intertie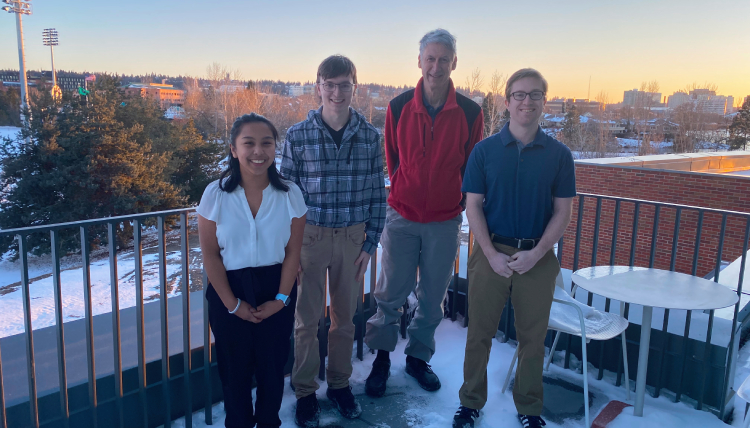 Team Members: Nathan Hahne, Abigail Lennah Marquez, Patrick Volsky
Faculty Advisor: Dave Moss
Sponsor: City of Spokane
Evaluate the technical, economic, and inter-jurisdictional feasibility and strategies to help manage the odor and operational issues for the City's North Pointe Wastewater Lift Station. Alternatives previously evaluated were upgrade and odor management for the existing system, versus abandonment of pumping and connecting to the County's adjacent wastewater system by constructing a new gravity Intertie sewer pipe. You design that pipe. The project is preliminarily estimated at about $5 million for the Final Design and Construction phases of work.
ENSC 22 Bike-Pedestrian Mobility University District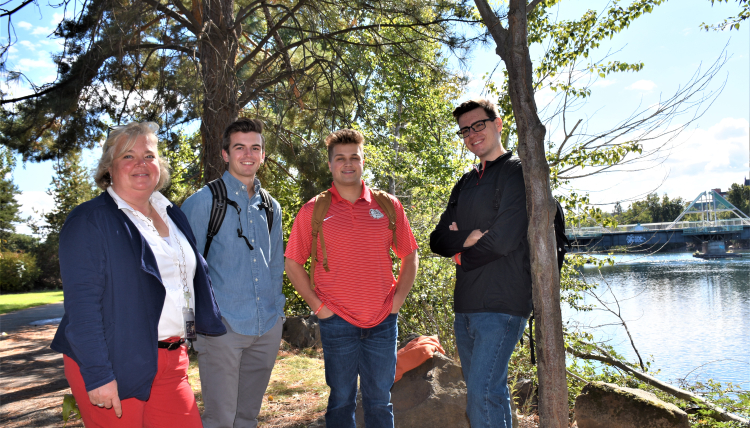 Team Members: Michael Cosper, Samuel Johnson, Max Nelson
Faculty Advisor: Dr. Rhonda Young
Sponsor: University District
The goals of the project include: Identify funded or planned active transportation projects; identify responsible parties and potential partnerships; identify critical gaps in planned projects, and new projects as necessary to fill these connectivity gaps; visually represent the projects to inform stakeholders; indicate timing and cost range of priority projects; and develop design(s) that make budgeting more accurate, allow users/influencers to provide critical input or support, and lead to near shovel-ready project(s)
ENSC 23 Geo-Structural Deep Foundation Design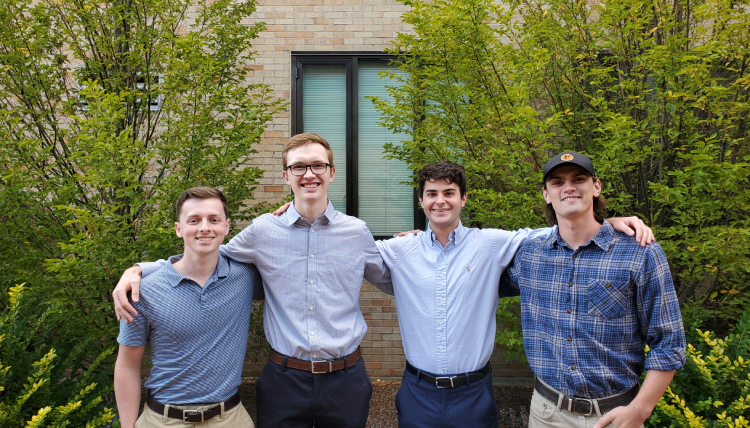 Team Members: Thomas Harlow, Sean Manning, Kenneth Olson, Jackson Zipp
Faculty Advisor: Dan Parshall
Sponsor: Crux Subsurface, Inc.
Deep foundation design of structural and geotechnical elements for a transmission line structure with calculations and drawings.
ENSC 24 Spokane Waste to Energy Ash Recycling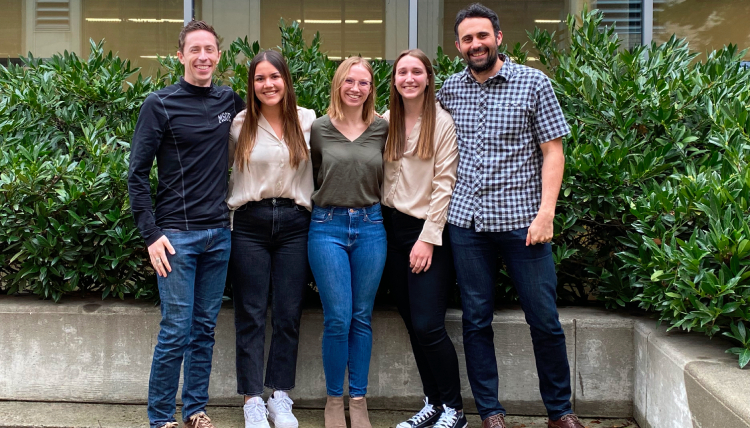 Team Members: Margaret Howsden, Nicole Stanton, Jessica Vazquez
Faculty Advisor: Dr. Kyle Shimabuku
Sponsor: Damon Taam, City of Spokane
The scope of this project is to characterize the ash components and determine if there are viable products or uses for the ash. Both fly and bottom ash are different which may result in separate recycling options. Fly ash is a fine powder and bottom ash is coarse with dirt like consistency. Many of the current products or uses for the recycled ash has been of lower quality and therefore, not economically viable for production. Students will be asked to find uses and products that will make economic sense.
ENSC 25 Arden Road Bridge Replacement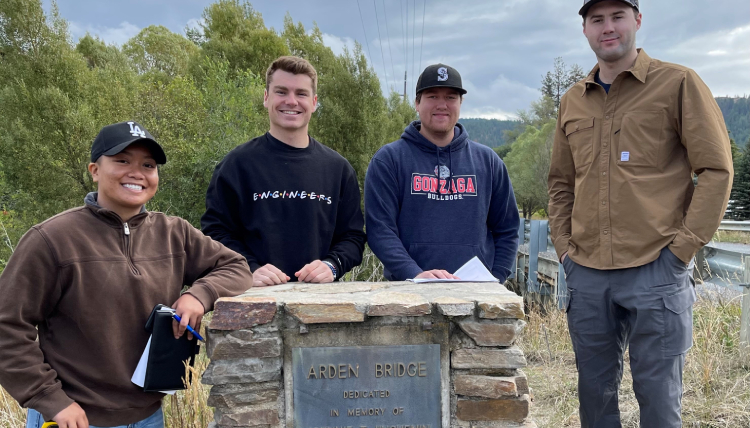 Team Members: Tanner Cline, Jared Garland, Finnegan Hall, Kayla Hernandez
Faculty Advisor: Nicole Norvell
Sponsor: Stevens County
Bridge Replacement in Stevens County over Little Pend Oreille River on residential County Road.
ENSC 26 GU Master Transportation Plan

Team Members: Carter Hill, Isabella Kolenc, Kyle Nolan
Faculty Advisor: Stu Barton
Sponsor: Gonzaga Office of Sustainability
Creation of a Transportation Master Plan to guide future decision making and planning around commute alternatives and greenhouse gas emission reductions to support a Climate Action Plan at GU
ENSC 27 Beaver Dam Analog Design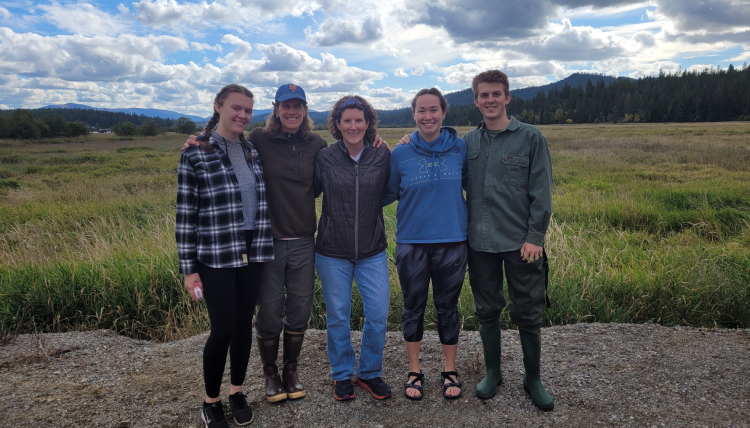 Team Members: Sarah Frisby, Matthew Roberts, Hallie Stalcup
Faculty Advisor: Dr. Sue Niezgoda
Sponsor: Lands Council
The focus of this year's senior design project will be on continuing a long-term Beaver Dam Analog research investigation that was begun by a Civil Senior Design Team in AY2016-2017 and will continue to examine the effectiveness of BDAs at storing water and trapping sediment and phosphorous in multiple rivers in the Hangman Creek and Newman Lake watersheds.
ENSC 28 Spokane Stormwater Swales Study

Team Members: Francisco Jimenez, Farren Linne, Bridget McFaul, Liz Moore
Faculty Advisor: Taylor Hoffman-Ballard
Sponsor: Osborn Consulting
The City of Spokane has constructed and maintained a few hundred swales within the City limits, some of which are currently underperforming. This proposed project has two goals: (1) evaluate and report on the treatment performance differences between the specified City treatment soil media and the Ecology BSM, and (2) assess and report on the life cycle for in situ swales of varying ages and capacity concerns.
ENSC 29 Big Data Traffic Count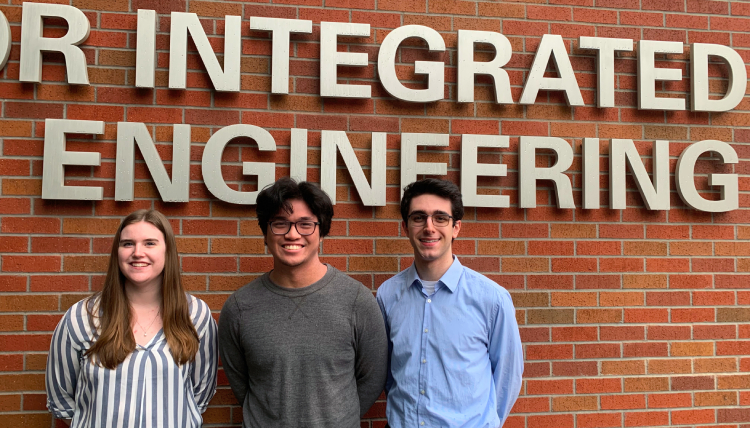 Team Members: Emily Feeney, Cameron McKeague, Kevin Moody
Faculty Advisor: Adam Miles
Sponsor: DOWL
Develop a methodology that allows 'big data' solutions to act in lieu of traditional, field-collected traffic counts.
ENSC 30 Wing Body Join Optimization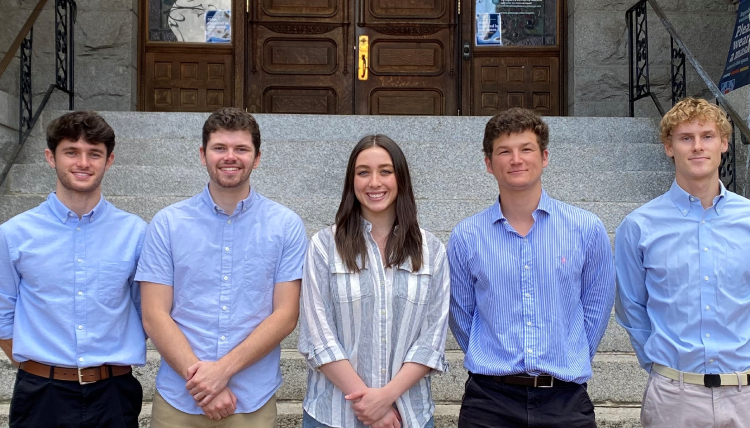 Team Members: Eric Candaux, Daniel Dougherty, Brian Kirkland, Anna Miller, Brendan Stoll
Faculty Advisor: Melissa Verwest
Sponsor: Boeing
Develop a method for determining the gaps on a 737 Wing Body Join that optimizes for aerodynamics while meeting tolerance requirements.