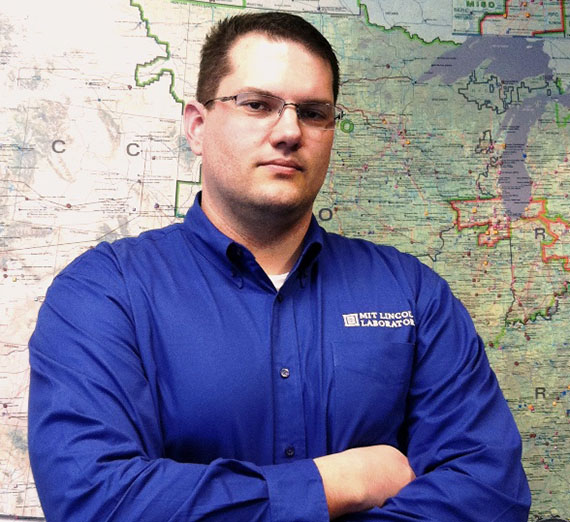 Sam Chanoski is Director of Threat Intelligence and Countermeasures for the Electricity Information Sharing & Analysis Center (E-ISAC), where he works with government and private sector organizations to manage threats to the nation's power grids. Much of his knowledge of the electric sector developed with his impressive work in the Master's in Transmission & Distribution Engineering program at Gonzaga University.
Before coming to the electric industry, Sam was an Infantry officer in the US Army for six years, and had earned undergraduate degrees in Computer Science and Operations Research from the US Air Force Academy. While earning a Project Management MBA from Lehigh University, he worked for Consolidated Edison, FirstEnergy, and Duquesne Light Company in a number of real-time operations and maintenance roles of increasing responsibility.
Soon after beginning the Gonzaga T&DP program, Sam joined the North American Electric Reliability Corporation (NERC), leading the Bulk Power System Awareness (BPSA) group that continuously monitors real-time conditions and threats for the bulk power system. Some of the major events the BPSA team managed on Sam's watch include Superstorm Sandy, the Metcalf Substation attacks, the 2014 Polar Vortex, and GridEx II and III.
Near his degree completion in 2015, Sam was promoted to Director and gained added responsibility for NERC's Event Analysis group and oversight of the ERO Event Analysis Program. In this role, he led a team of experienced professionals in close collaboration with industry and the Regions to determine the causes of events, recommend corrective actions, identify broader trends, and develop lessons learned for industry, with particular emphasis on protective system misoperations and energy management system (EMS) failures.
In October 2016, Sam took a military leave of absence from NERC to serve as the Cyberspace Operational Intelligence Chief and later also as Defensive Cyber Operations Chief at the US Army Regional Cyber Center – Southwest Asia on Camp Arifjan, Kuwait. There he led 47 military and contractor cybersecurity specialists and intelligence analysts in the active defense of all Army networks across the Middle East for nine months that saw the emergence of global Mirai denial of service attacks, the WannaCry ransomware outbreak, Russian interference with US elections, and the expansion of military operations into Syria.
Sam serves as the executive sponsor of NERC's Critical Infrastructure Protection Committee (CIPC). His role at E-ISAC is to ensure organizations in both the private sector and government share threat intelligence in the context of the electric sector, develop mitigation strategies for significant grid threats, and provide technical and business context to E-ISAC's activities. He continues to speak at national conferences, workshops and panels on smart grid cybersecurity and reliability.