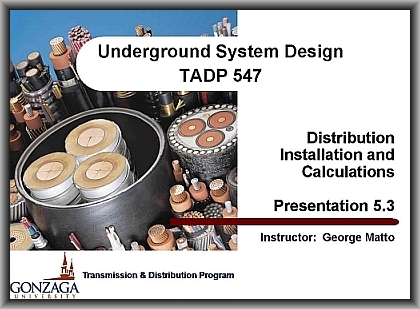 Gonzaga uses the Blackboard learning environment for online courses. This program allows students from anywhere in the world to have immediate access to high-quality education from faculty and industry experts.
Visit the Blackboard browser checker to ensure your computer browser supports Blackboard. Gonzaga suggests using Mozilla Firefox for Blackboard.
Students sign into a secure site for their course and follow weekly outlines of presentations, assignments and discussions.
Each week's pre-recorded presentations can be viewed at a time that fits the student's weekly schedule. Presentations can also be paused and replayed as needed.
Students also are given weekly readings applicable to the course topic.
Students interact in a discussion board area, posting responses to instructor-driven discussions each week. Students consistently say this interaction between instructors and other students is the most valuable aspect of the T&D courses.
---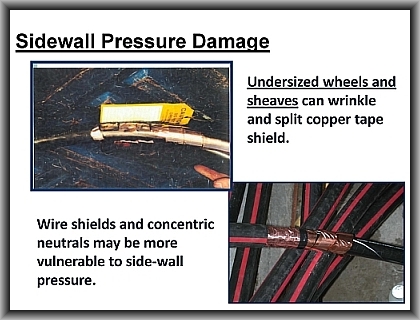 Each course in the program has been designed in collaboration with power industry experts to provide students with necessary technical and managerial skills for advancement in their power careers. The multi-disciplined program blends academic rigor with engineering practicum in a series of courses that include civil, electrical, and mechanical engineering, along with engineering leadership topics to form an advanced degree in Transmission and Distribution Engineering.
These industry experts have been responsible for developing a course outline, syllabus, lecture sessions, homework exercises, capstone project opportunities, and course examinations. In short, they are developing all relevant materials as though courses were being taught in a classic lecture-classroom setting over the course of a full semester.
Once completed, the lecture material is packaged into a format suitable for on-line presentation and delivered on-line over an eight week session. Both delivery and student-instructor exchange will be coordinated via a dedicated website, e-mail, and discussion areas.
To provide students with exposure to different industry and academic experts, several instructors are generally used for each course. In addition, a GU Faculty member will be assigned responsibility for overseeing each course and maintaining overall academic integrity.