In preparation for the American Society of Engineering Management 2018 Conference in nearby Coeur d'Alene, Idaho, two of Gonzaga's ASEM student leaders explained what the program means to them.
Blake Casagranda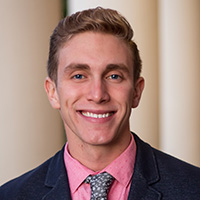 "Engineering Management? That sounds interesting… What exactly is that?"
This is easily the most common response I receive from recruiters, employers, and the curious alike whenever I introduce my Gonzaga University degree. Throughout many conversations, the response has come in a variety of forms. Some folks are skeptical. They are misled to wonder what company in its right mind would hire interns or freshly-graduated students to management roles. Others are intrigued. Many smile wryly, contemplating about what could be a groundbreaking academic degree. Regardless, my response is simple: Pursuing an Engineering Management degree is embarking on an innovative, new academic pursuit that differentiates an individual in more ways than one, enabling he or she to leverage an engineering skillset in a variety of firms from financial institutions to start-ups to consulting to technical engineering and design. Engineering Management students are not bound to a subset of careers due to training in a specific field because they receive a unique blend of training in several. For instance, I concentrate in Electrical Engineering, where I take most of the required courses that a strict Electrical Engineering student takes. But, I also get the opportunity to take courses that help me understand the intricacies of the business world like Accounting, Finance, and Business Law. As I am developing to solve often difficult, lengthy, and abstract problems in the School of Engineering and Applied Sciences, I am simultaneously developing to understand how companies operate, what makes them successful, and how they are continually changing, in the School of Business. When I graduate next May, I will have an advanced skillset helping me create value in whatever career path I choose.
I was first introduced to the degree several months before attending and declaring my major at Gonzaga. Through conversations with a mentor, who at the time held a management position at Facebook, he mentioned that Engineering Management may be a great degree for me. I was always interested in engineering and knew that I would be a better person after graduation from the long nights of hard work and painstaking growth associated with progressing through an engineering degree. I also knew that my more inherent passion lied in something relating to entrepreneurial endeavors, but to fulfill that I would need to choose a degree in the School of Business. I often wondered how I could position myself to receive the best of both worlds, and if someone as successful as my mentor was recommending it, then the Engineering Management route sounded like a solid plan to me. Over the next several years, I was fortunate to land internships at Michels Corporation, a leading infrastructure and utility contractor, as a Project Engineer intern in Brownsville, Wisconsin and West Monroe Partners, a leading technology consulting firm, as an Energy & Utilities intern in New York City, New York. My experiences were equally different and unique at both companies, as I worked to solve problems and develop projects using the skills I had been learning and refining through my degree. It felt phenomenal knowing that I was both contributing and gaining invaluable perspective, and I owe a significant amount of it to my choice of Engineering Management. As I begin to transition out of college and give advice to other young, determined students, I will always recommend choosing Engineering Management.
Ivan Jimenez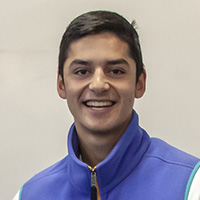 Ideally during their time at Gonzaga University, a student is educated with the Jesuit values of a holistic education. The Engineering Management degree takes that one step further in the School of Engineering and Applied Sciences, teaching the students valuable skills that allows them to integrate both their technical and business acumen. The ability to be proficient in both business and engineering allows a prospective engineer to set themselves apart from the competition and provide immediate value to a variety of organizations! As an ASEM chapter at GU, we hold several events every year aimed at professional development for the students. A few of these specifically include Resume Workshops, What is Project Management?, Internship 101, and many more. By incorporating industry experts into these events, we are able to strengthen the connections of our students with professionals, while also showcasing the comprehensive skill set of an Engineering Management student!