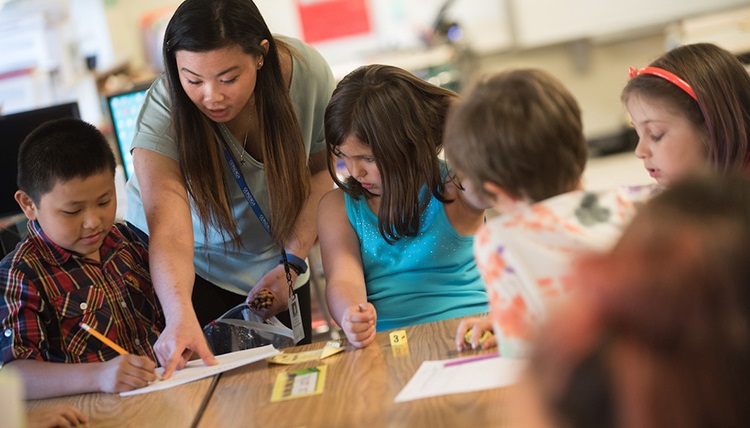 At Gonzaga University, our mission and curriculum prepares candidates to step into classrooms not only trained but prepared to teach children HOW to learn. Our graduates foster relationships to create a trusting, safe learning environment. A Gonzaga educated teacher is expertly trained to meet students where they are, providing them the skills to truly become a life-long learner.
The Master in Initial Teaching (MIT) program leads to state certification as an elementary (K-8) or secondary (5-12) teacher. Students graduate with a master's degree in education along with the credentials needed to begin a career as a K-12 educator.
Our program gives you flexibility to complete your degree in one or two years. You will learn as part of a cohort of students and build supportive and collaborative relationships with your peers. We also offer many opportunities to develop in-classroom skills through student teaching and supervised field experiences in local schools from the beginning of the program.
With an elementary certification, you can teach as a generalist in grades K-8. If you pursue secondary certification, you will choose a specific endorsement area from one of the approved endorsements, such as English, History, Math or Biology.

Our program strongly positions you for first-year teaching jobs at school districts throughout Washington state. In fact, approximately 95% of our MIT graduates found jobs upon graduation (2014). Additionally, earning a teacher certification at Gonzaga qualifies you to teach in 48 states as part of Washington's reciprocity agreements through the Interstate Teacher Assessment and Support Consortium (InTASC).

Our program is accredited by the National Council for Accreditation of Teacher Education – a mark of distinction that recognizes that our program has met national professional standards for the preparation of teachers and other educators.