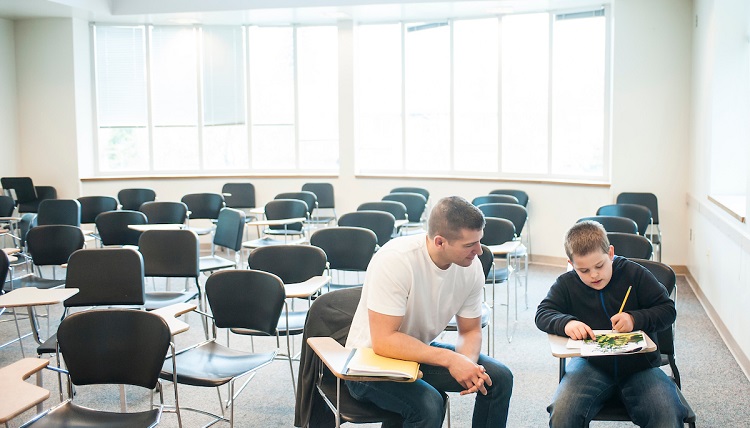 Gonzaga University's Early Childhood Special Education provides an opportunity for individuals with a teaching certificate to add an Early Childhood Special Education endorsement through the State of Washington. This track is designed to provide students with experience in working with infants to preschoolers aged 0-5 years old. The endorsement requires students to complete four courses and a 120 hour field experience in an Early Childhood Special Education setting.

Since Gonzaga's goal is to promote the best learning opportunities available we provide immediate practical application of skills to our students through linking all of the courses to the Gonzaga Preschool. This preschool only runs in connection with our classes and is an experimental, integrated classroom for typical children and children with disabilities, ages three through five. The preschool is staffed with an early childhood special education teacher and is under the supervision of Gonzaga faculty. Students taking the early childhood courses create and teach lessons specifically designed to meet the needs of the preschoolers.

Click here to get the complete program outline.