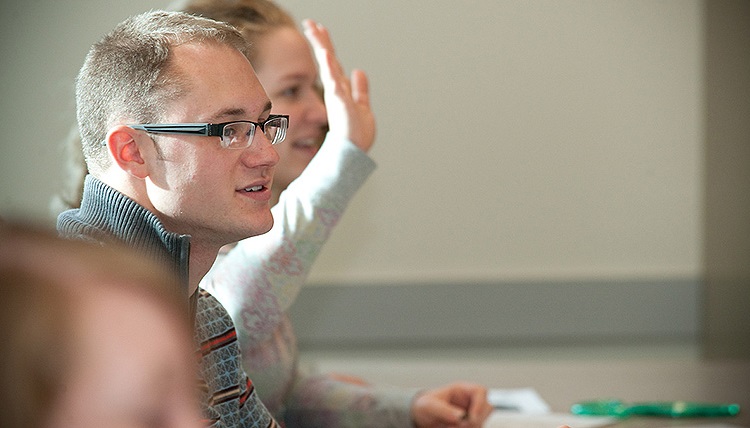 Do you feel called to serve young people with Special Needs? We have a track to empower you! Rise to the challenge and join our next cohort of candidates seeking training to address behavioral challenges and better serve the many students in need of more attention. At Gonzaga, our candidates will primarily work in these tracks:
Functional Analysis track*: Our approved ABA course sequence allows candidates to complete our Master's program and set yourself up to become a licensed BCBA. Candidates undergo training to perform functional behavior assessments and gain applied research skills to improve educational outcomes for all students, regardless of disability.*Please note, our faculty are in the process of updating the Functional Analysis track to align with the new BCBA standards. Considering this, we are only able to accept applications for the General Special Education track (below) at this time.
General Special Education track: If you are already certified as a teacher, this program is the path to training in Special Education. Learn teaching techniques for working with a large array of disabilities and age range of children. This track is also highly sought by international students.
Our M.Ed. in Special Education can be completed in a minimum of 32 credits typically spaced over 2 years. Working adults are welcome at GU: our entire sequence can be completed via evening courses in a face-to-face delivery on our campus. Our priority admission deadline is January 15 with a final deadline of May 1 (unless our site reaches capacity before). Candidates are highly encouraged to complete the application by the priority deadline in order to ensure consideration for the next cohort.