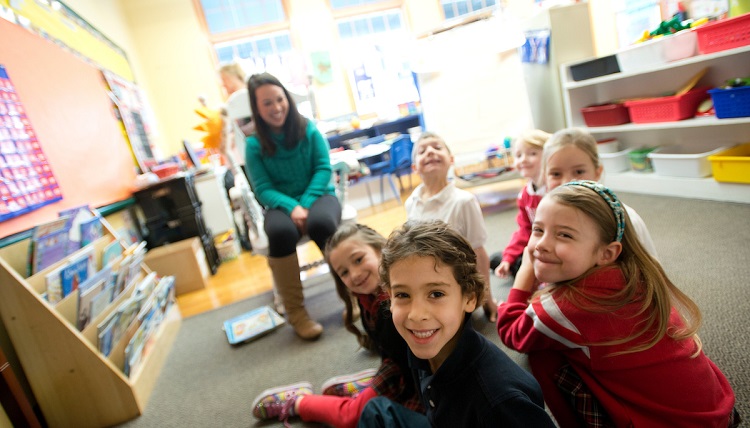 Program Director, Sharon Straub

The Gonzaga ProTeach Portfolio Support Program is grounded in the unique identity and mission of both the University and the School of Education and built on the values at the heart of those missions: service leadership, academic excellence, social justice, and reflective and collegial practice. Upon this foundation, we have designed a program to serve teachers by equipping and encouraging them to meet the Professional Teaching Standards (WAC 180-78A-540) in the areas of effective practice, professional development, and leadership.

The program is configured to connect with and support the professional responsibilities of educators while inquiring into the nature of those responsibilities. The program uses a cohort structure for improved personal contact, increased professional relationships, and certification continuity. After the initial background information, candidates continue to prepare their ProTeach portfolio with University support.

Site-based cohorts in the Spokane area, tailored to specific district priorities, may be formed through partnership with the School of Education.
Program Design
The first portion in the program develops the model of professional practice we support as a school of education.
Candidates will:
explore the nature and dynamics of reflective practice.
convene and equip a Professional Growth Team (PGT) to support his/her professional development.
become familiar with the state requirements for the ProTeach Portfolio.
create a viable and meaningful Professional Growth Plan (PGP).
At completion of this portion of the program, candidates will have a PGP which will dictate the shape of their program core. The capstone of the program is the ProTeach Portfolio which recognizes completion of the PGP and the portfolio though the support program cannot guarantee passing portfolio.

Candidates will be supported through cohort meetings, online communication, and one-on-one discussions. In addition, technology assistance will be available to aid the candidate in the completion of the online ProTeach Portfolio.
ProTeach Requirements - Admission Materials
Candidates will be registered for the ProTeach support program after submitting the School of Education ProTeach Application Form. The ProTeach support program is a site-based 6 credit program and offers a reduced tuition rate of $175 per credit. Course fees will be due on the first night of the program series.
To apply, click here
.
Click here to download the ProTeach information sheet
.