Lisa G. Shaffer, PhD, FACMG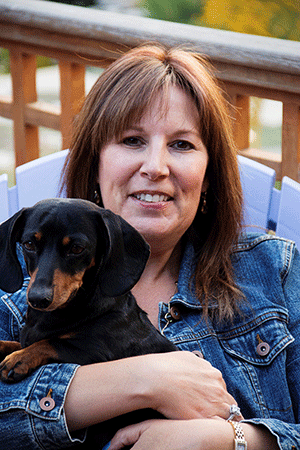 Lisa G Shaffer, PhD is founder & former CEO of Genetic Veterinary Sciences, Inc. (DBA Paw Print Genetics). Founded in 2012, Paw Print Genetics is a canine genetic testing company serving breeders, veterinarians and dog owners. In 2019, they also launched products for cats (My CatScan) and birds (AvianDx). Genetic Veterinary Sciences was acquired in December 2021.
From 2003 - 2010, she was co-founder, president and CEO of Signature Genomic Laboratories in Spokane, a company that developed a way to scan the genomes of children with developmental disabilities to uncover genetic changes that explained their medical problems.
Prior to Signature Genomics, Dr. Shaffer was a Professor in the Department of Molecular and Human Genetics at Baylor College of Medicine until 2002 and then Professor in the School of Molecular Biosciences, Washington State University, Pullman until 2008. She has served on the advisory board for the New Venture Lab at Gonzaga University since 2013.
Dr. Shaffer has her undergraduate degree from Washington State University and her PhD from the Medical College of Virginia, Richmond. She is a board-certified geneticist by the American Board of Medical Genetics and has authored over 340 peer-reviewed medical papers and 4 books.