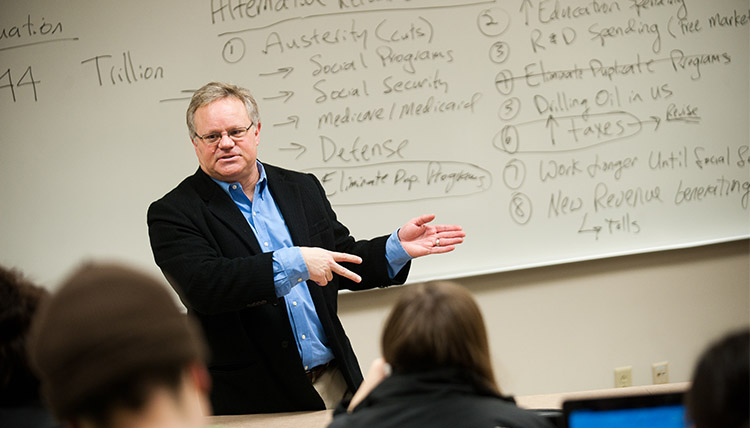 What is the deadline for admission?
Gonzaga has "rolling" admissions with no specific deadlines. However, it is best if you submit all application materials a minimum of three months prior to the beginning of the semester you wish to begin classes.
When do classes begin?
Gonzaga has four start dates: fall (late August), spring (mid-January), summer I (mid-May) and summer II (late June).
What are the requirements for admission?
When evaluating applicants we consider their letters of recommendation, GMAT score of 500 (or GRE equivalent for MBA candidates), cumulative GPA (3.0 minimum), application essays, professional resume, and leadership potential. If you are an international student, you must also submit a declaration of financial responsibility and a minimum TOEFL score of 89 IBT, 230 CBT or 573 PBT. You may also submit an IELTS report with a minimum score of 6.5.
What if my cumulative GPA falls below a 3.0?
Students with a GPA below a 3.0 may be considered for admission if they score proportionally above the minimum of 500 on the GMAT or GRE equivalent and have strong letters of recommendation and demonstrate strong leadership potential. For more specific evaluations, contact the Graduate School of Business, at mba@gonzaga.edu or macc@gonzaga.edu.
Who should fill out my confidential recommendations?
Confidential recommendations may come from either professional or academic references (such as a professor or supervisor). Character references from family or friends will not be accepted. A recommendation from an accounting professor is required when applying to the MAcc or MSTax programs.
Do I have to request transcripts from an institution if I only took a couple of courses?
Yes. We are required to have transcripts from every institution that you have attended, even if you transferred and graduated from another institution.
How long will it take to receive an admissions decision after my application is complete?
Generally, the admissions committee is able to reach a decision within 7-10 business days from the time your application is complete.
Are the requirements different if I am a Gonzaga University undergraduate or alumnus?
Yes, if you obtained your undergraduate degree from Gonzaga we will waive the $50 application fee as well as the official college transcript requirement.
Can I apply without work experience?
Yes. The majority of students entering the MAcc and MSTax program enroll directly after completing a baccalaureate degree. The majority of students who enter the MBA program have 3-4 years of prior work experience, but it is not a mandatory requirement for admission.
Do I have to have a business degree in order to apply?
No, the program is open to any qualified holder of a baccalaureate degree from an accredited college or university, regardless of the undergraduate major field of study.