Study Abroad in Belgium and Italy
The first faculty-led study abroad program at the MBA level, Doing Business in Europe, was developed in 2017 by Dr. Beqiri, Professor of Operations Management, and Tamara Evans, the Gonzaga-In-Florence Marketing Professor. This two-week study abroad program is now an annual endeavor where students have the opportunity to begin the summer immersed in the beauty and culture of Belgium and Italy while studying European business operations and marketing.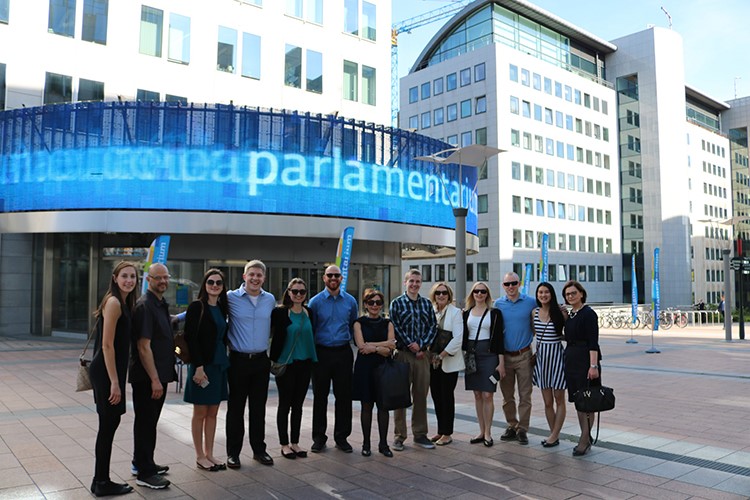 The program focuses on the economic, political, and social environment for business in Europe. Within this field, it examines the institutional interplay with the European Union, the contrasting structure of the European economy compared to its major competitors, the single market, the Euro, Foreign Direct Investment, the role of multinationals, and the developing relationship between Central and Eastern Europe and the EU.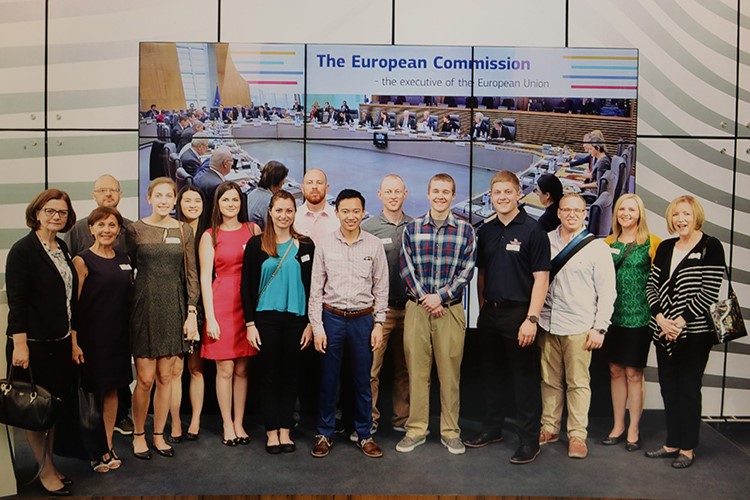 Additionally, the course looks into international dimensions of management and marketing, as well as issues pertaining to global supply chain management.
Several course-related visits are arranged in Brussels, Florence, and other cities to places such as European Commission, European Parliament, Coca-Cola, Pagani, K-array, Corsini Winery, Funghi Express, and various small businesses to name a few.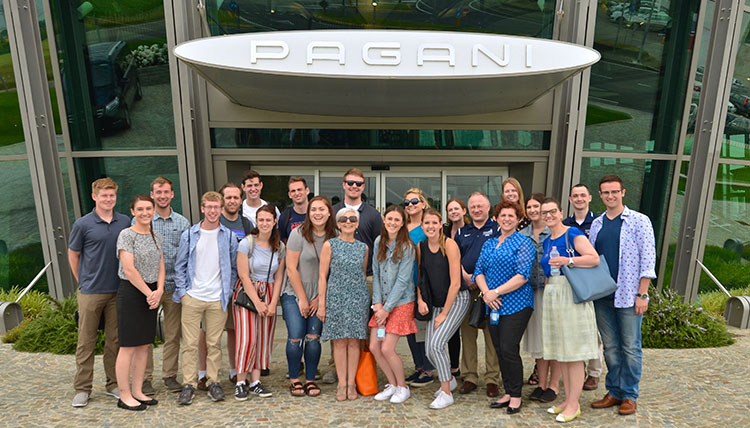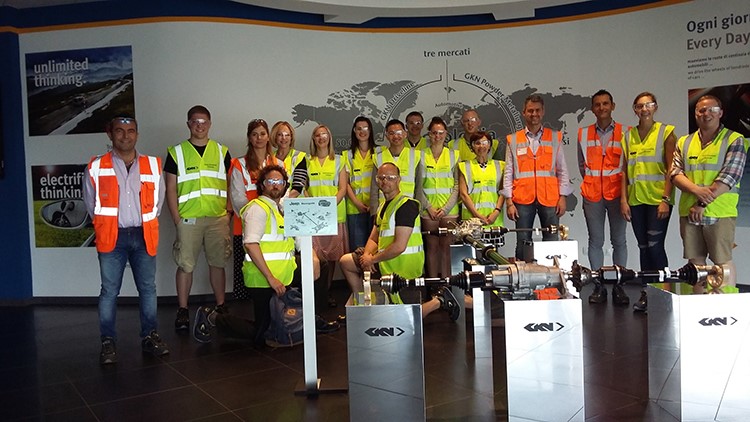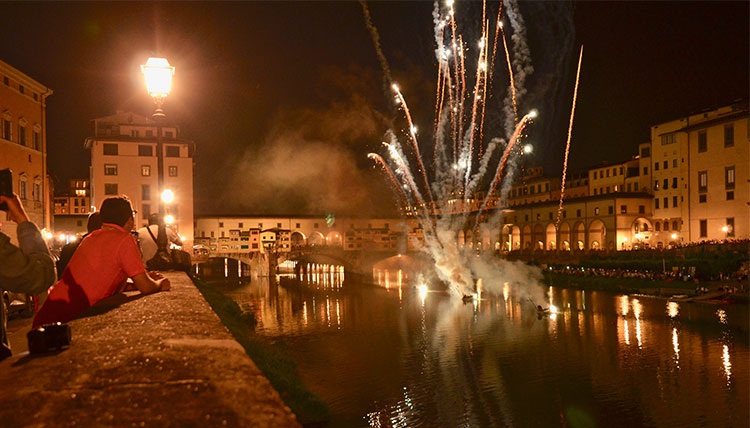 Photos by Matthew Gregory
Study Abroad with Dr. Mirjeta Beqiri
Professor of Operations Management
Her counsel is sought by academic colleagues and service organizations around the globe. She has found that teaching students in refugee camps as part of Jesuit Worldwide Learning is one of her greatest rewards. "It is a way to pay it forward for all that's been given to me," says Dr. Beqiri, whose purest joy is in teaching and mentoring students of all ages, abilities, and vocations.
International travel is a passion that intersects with Dr. Beqiri's academic pursuits. Having lived and taught in multiple countries, she is a travel guru, able to pack at a moment's notice, enjoy multiple cuisines en route to a final destination, and teach or tour without regard to local time zones or even a change of wardrobe. One summer, she even taught on three continents; in Europe, face-to-face; and in America and Africa, online.