Study Abroad in Belgium and Italy
The first faculty-led study abroad program at the MBA level - Doing Business in Europe: Gonzaga in Belgium and Italy - was developed in 2017 by Dr. Beqiri, the current MBA Programs Director, and Gonzaga-In-Florence Marketing Professor, Tamara Evans. This study abroad program is now an annual endeavor where students have the opportunity to begin the summer immersed in the beauty and culture of Belgium and Italy while studying European business operations and marketing.
We invite you to learn more about the experience through the eyes of Professor Connie Lipsker...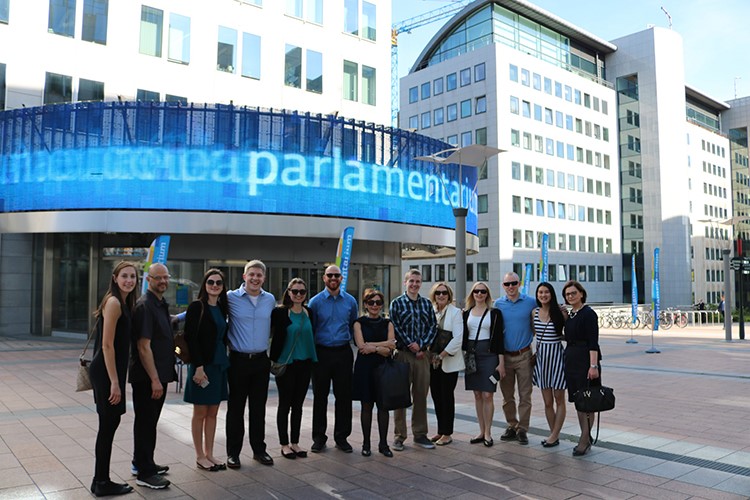 The group assembled in Brussels, the capital of the European Union and international business center. The expedition began at a time when this center of international finance and politics is a focus of world events. Politics and international relations were the foci of their visits to the European Parliament and the European Commission, where two distinguished political authorities provided insights into the challenges facing the EU today. Revealing to the students, was the dichotomy of each country's effort to preserve its own culture, language, infrastructure, and history, while understanding the benefits of a united union. They were presented with thought-provoking business discussions regarding today's operational challenges in conducting business internationally.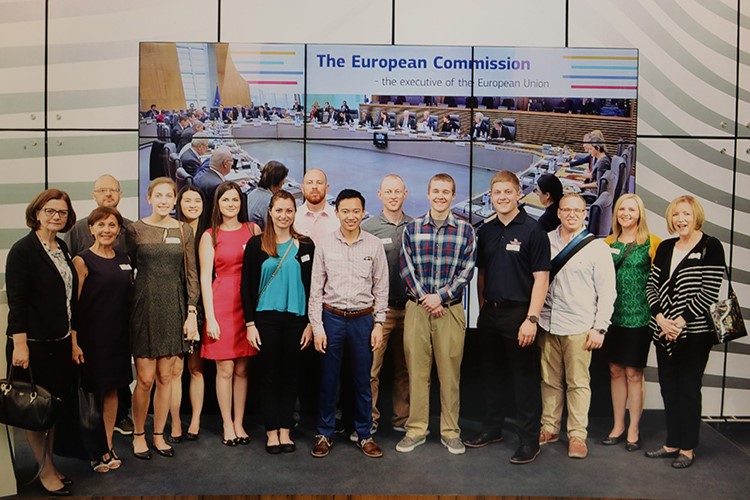 An unexpected surprise for the group was a visit to The House of European History, the newly opened museum that illustrates the history of post 1789 Europe.
The students visited the Zabar Chocolate factory and watched steps in product production including packaging and distribution. They admitted, after sampling an embarrassing amount of chocolate, that the experience was a pretty sweet business class!
Coca Cola, Belgium, is the supply-chain headquarters for Coca Cola in Europe. The students were taken behind the scenes in the production and distribution facilities to concoct their own Coca Cola recipes, and get a firsthand view of the company's new sustainable packaging and recycling initiatives.
In week two, the group arrived in Florence, Italy. Often referred to as "the Capital of the Arts", Florence is a cultural mecca with a rich history and many successful companies to study. Their private tours ranged from a sole-proprietor artisan who creates products for some of the finest specialty stores in the U.S., to mid-range companies, and international conglomerates serving countries around the world. These experiences provided definite contrasts of infrastructures and production.
Pagani, is a European supercar maker that produces custom cars of race car speed and artistic beauty. This is a special-order company, with entry-level product prices of $2.4 million. Pagani's business strategy is to create the highest quality automobile, cater to foreign luxury buyers, establish a prestige-price, and limit annual production to 120 cars or less.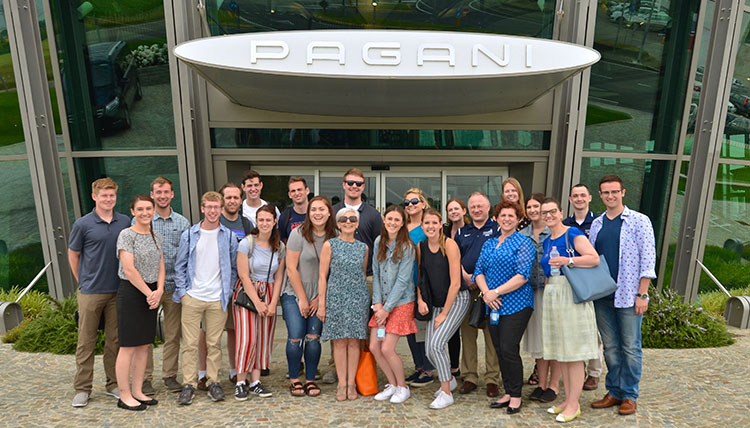 Photo by Matthew Gregory
Moving from the fantastical to the functional, the next day's visit took the group to the home of the Vespa, the inventive, highly efficient mode of transport introduced in Rome, in 1946 by Enrico Piaggio. Invented as a less expensive mode of transport for the masses, this two-wheeled wonder sold over a million scooters in its first ten years. From its humble origins, the Vespa became a marketing phenomenon, produced in 13 countries and marketed in 114. The group was able to view the many iterations of this cultural icon in the Vespa museum, along with the vintage marketing campaigns—including starring roles in many famous movies—that elevated it to its venerable status. It was apparent to the group that in addition to its undeniable economic benefits, its low environmental impact may signify a new rebirth for the Vespa.
GKN Driveline, Firenze manufactures driveline components for many upscale auto manufacturers around the globe. This company had the best operations examples of continuous-improvement systems and value-stream manufacturing. Its state of the art technology features various massive robots and 3-D printers to create replacement parts for aircraft that are lighter and cheaper.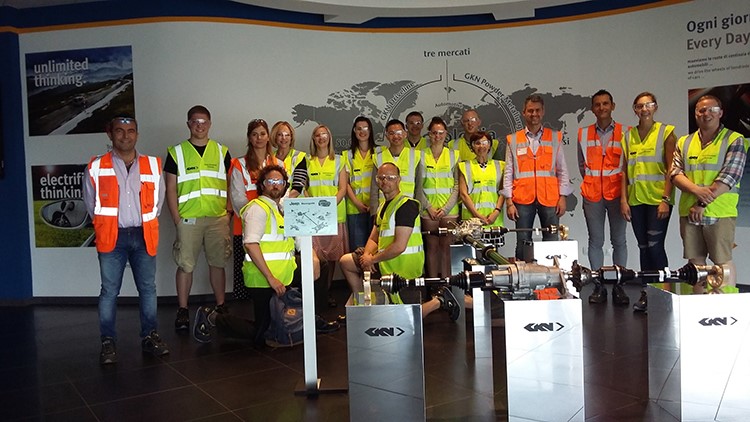 The closing tour was to Principe Corsini, a centuries-old Tuscan estate that produces wine and olive oil for distribution in Europe and the U.S. This business still retains a measure of hand-crafting, using the same equipment used by forefathers.
As one student pointed out, "We are grateful for the opportunity to have traveled and learned in such a unique way. This was truly the trip of a lifetime!"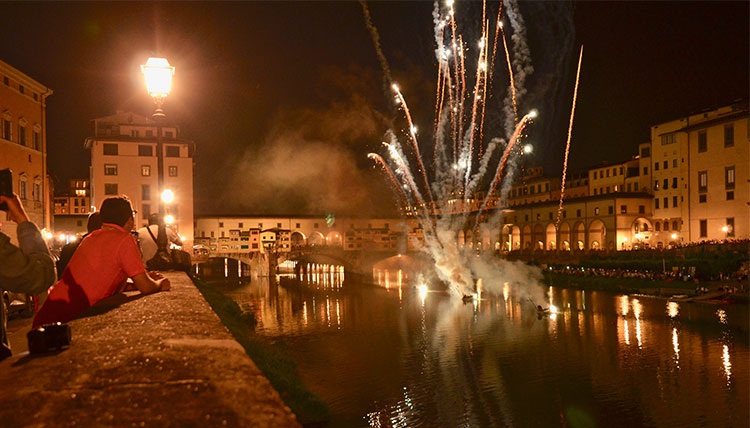 Photo by Matthew Gregory
Spanning the Globe with Dr. Mirjeta Beqiri
Professor, Business Operations Management
Her counsel is sought by academic colleagues and service organizations around the globe. She has found that teaching students in refugee camps as part of Jesuit Worldwide Learning is one of her greatest rewards. "It is a way to pay it forward for all that's been given to me," says Dr. Beqiri, whose purest joy is in teaching and mentoring students of all ages, abilities, and vocations.
International travel is a passion that intersects with Dr. Beqiri's academic pursuits. Having lived and taught in multiple countries, she is a travel guru, able to pack at a moment's notice, enjoy multiple cuisines en route to a final destination, and teach or tour without regard to local time zones or even a change of wardrobe. One summer, she even taught on three continents; in Europe, face-to-face; and in America and Africa, online.