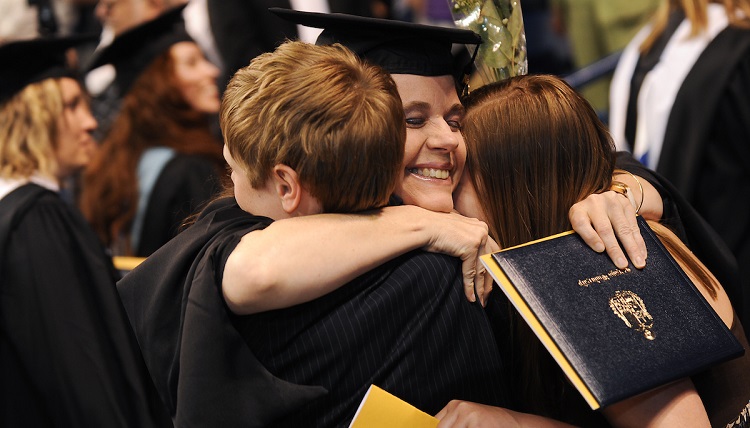 Congratulations on earning your MBA, MBA-AIE, M.Acc, or MS.Tax degree! You are now part of a distinguished network of over 2,000 Gonzaga University Graduate Business alumni.
Even though you have graduated, you continue to be an integral member of the Gonzaga community.
The Graduate School of Business staff is here to ensure your continued success. Our mission is to promote the continued professional growth of our MBA, MBA-AIE, M.Acc, and MS.Tax alumni by providing services and opportunities that encourage lifelong engagement with the Graduate School of Business community, which includes our faculty, staff, current students, and alumni.
Follow our LinkedIn University Page to connect with other alumni and stay updated on upcoming events and career opportunities.
Be sure to take advantage of these additional opportunities available to all Gonzaga alumni:
The Graduate School of Business staff is committed to the success of our alumni, and we believe in being a resource for you beyond your years as a Gonzaga student. We hope you will stay in touch. Send us updates about your significant life events such as career accomplishments, service activities, family announcements, and other exciting news you would like to share. To submit changes to your contact information, complete the Update Your Record form.
Alumni Testimonials
Visit the MBA testimonials page and the M.Acc/MS.Tax testimonials page to learn more about the stories and experiences of individuals in your alumni network.