Thank you to everyone who joined us in celebration of the School of Business's 100-year anniversary!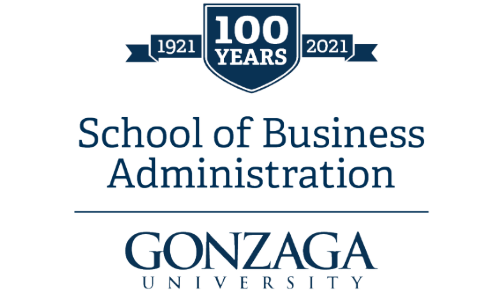 During this centennial year, we celebrated the school's rich tradition and bold vision for the future, through mentorship, experiential learning, and innovation. As we embark on our next 100 years at the Gonzaga School of Business Administration, we look forward to exploring new opportunities and connections for our greater Gonzaga family.
Read President Thayne McCulloh's closing comments on the School of Business Centennial.
Check back soon for more details on signature events as we celebrate our centennial year!
Be part of the story! Share your piece of history.