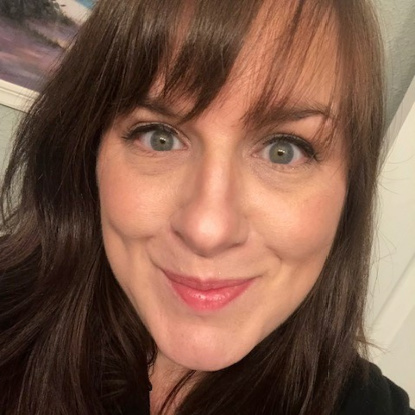 Dr. Mary Stover is the founder and Executive Director for alifeYOUnited, a Washington-based nonprofit organization focused on suicide prevention education. Her suicide prevention curriculum for kindergarten thru fifth grade students is on schedule to be introduced to Washington state schools in 2023.

Her research interests include preadolescent and adolescent suicidal ideation, the effect of community on mental health, and the authentic leadership of Mister Rogers. She is passionate about learning, world travel, and mental health.

Her previous speaking engagement topics have included leading yourself and others with kindness, the importance of self-compassion in times of community stress, and love, compassion, and empathy as community change agents. She loves teaching - working with undergrads in Interpersonal Communication at Whitworth University and with ORGL students at Gonzaga University. Her favorite GU moments include teaching Shakespeare in the Imagine, Create, Lead immersion weekend and washing dishes with her monk friends at the abbey during the Leadership and Community immersion.
Courses
ORGL 518: Transforming Leadership
ORGL 522: Leadership and Community: Empowerment, Collaboration and Dialogue
ORGL 600: Foundations of Leadership
ORGL 605: Imagine, Create Lead
Education
BA Theatre, Eastern Washington University
MA, Communications and Leadership Studies, Gonzaga University
EdD, Interdisciplinary Leadership, Creighton University