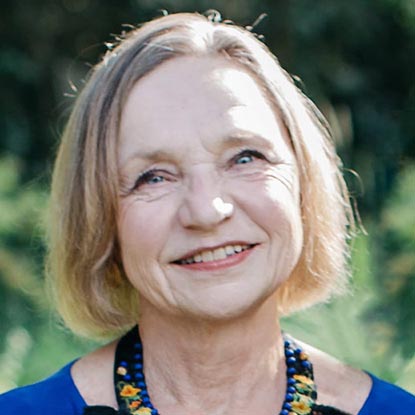 Dr. Lunell Haught is a dedicated professional consultant, with an emphasis on organizational change, multiagency collaboration, and conflict management. She has worked throughout the US, Canada, Japan and Barcelona as a platform speaker, trainer, and facilitator.
Dr. Haught is a Certified Management Consultant, fewer than one percent of professional consultants achieve that status. She has published articles on leadership, management, change, resistance and careers. Dr. Haught is the President of the League of Women Voters of Washington, the chair of the Spokane County Park Advisory Board and the President of the Inland Northwest Trails Coalition.
In addition, Dr. Haught likes to spend time with her family and friends, as well as garden, hike and attend the opera.
Courses:
ORGL 515: Leadership and Human Potential
ORGL 516: Organizational Development
ORGL 517: Organizational Change and Transformation
ORGL 605: Imagine, Create, Lead
Education:
B.S., Business Administration, Lewis and Clark College
M.A., Counseling Psychology, Alliant International University
Ph.D., Leadership Studies, Gonzaga University