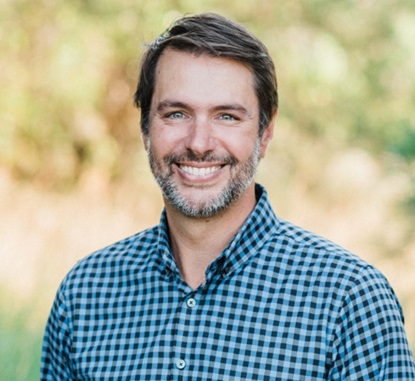 Dr. Aaron McMurray serves as Chief Strategy Officer for Innovia Foundation, a community foundation that serves Eastern Washington and North Idaho with a mission of igniting generosity that transforms lives and communities.
A longtime resident of the Inland Northwest region, Aaron's passion for philanthropy and leadership goes back to his first job out of college. While leading a non-profit organization, a generous donor made a gift that transformed the work of the organization and revealed a simple, but powerful truth- generosity has the capability to transform communities.
Having served in nonprofit and university leadership, fundraising and consulting roles for over 25 years, Aaron brings expertise and passion around strategic leadership in nonprofits and higher education, and innovation in fundraising and philanthropy.
He has taught leadership courses at Gonzaga and Whitworth Universities, at both the graduate and undergraduate level. He holds a Ph.D. in leadership studies, and a master's degree in organizational leadership from Gonzaga University, and an undergraduate degree in history from Whitworth University.
Aaron and his wife Darcy, have four children and live in Colbert, WA.
Courses:
LDRS 315 Theories of Leadership & Organizations
ORGL 600: Foundations of Leadership
Education:
B.A., History, Whitworth University
M.A., Organizational Leadership, Gonzaga University
Ph.D., Leadership Studies, Gonzaga University