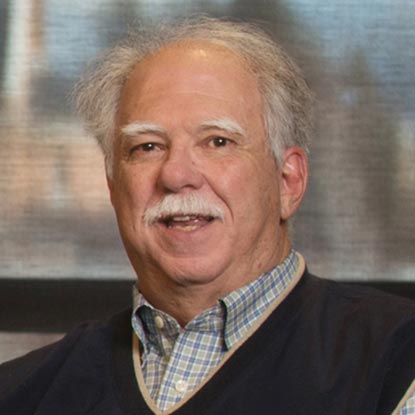 Dr. John Caputo has been teaching communication courses for more than 45 years. He is the founder of the Master's Program in Communication and Leadership Studies and was the Department Chair of Communication Arts for 6 years at Gonzaga University. Dr. Caputo has also led student study abroad programs to Italy and Northern Ireland.
Dr. Caputo has been honored as a Fulbright visiting Scholar-in-Residence at the University of Kent at Canterbury, England and Visiting Research Scholar-in-Residence in the Department of Communication and Social Research at La Sapienze University of Rome.
He has a passion for Gonzaga basketball and believes his greatest success has been raising his four children with his wife, Joann.
Courses:
ORGL 510: Renaissance Leadership for the 21st Century
Education:
B.A., California State University Long Beach

M.A., California State University Long Beach

M.A., Claremont Graduate School

Ph.D., Claremont Graduate School