Gonzaga Law School Jumps 17 spots to No. 99 in new U.S. News Rankings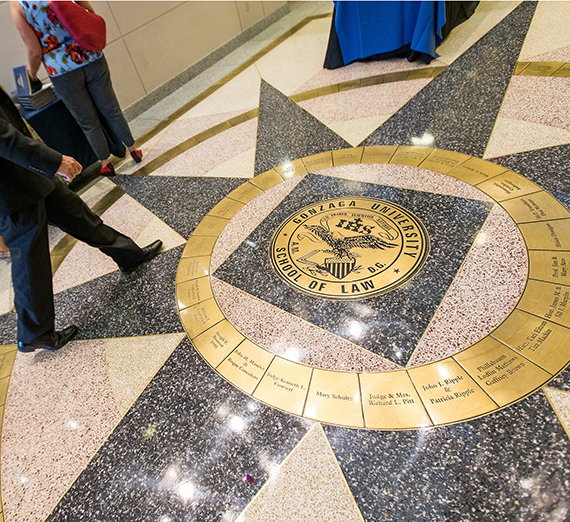 ---
Gonzaga University's School of Law jumped 17 spots in the new U.S. News & World Report rankings for 2024, landing in a tie at No. 99 out of 196 ranked law schools in the country.

According to records kept by the GU law school, this is the first time the school has landed inside the top 100 programs in the rankings — GU was ranked No. 100 for the 2010-11 school year — and the impressive showing might come as a surprise given GU's decision earlier this year to forgo providing data to U.S. News & World Report due to what Dean Jacob Rooksby outlined in a statement at the time as longstanding flaws in the rankings' methodology.

U.S. News subsequently implemented a new methodology that put greater emphasis on bar passage and employment rates and less emphasis on peer assessment and median GPA and LSAT scores. U.S. News used data that all schools must provide to the American Bar Association, and Gonzaga's new ranking illustrates how successful the school has been in preparing students for pursuing a more just world after graduation.
"We have always believed in the quality of our JD program, and it is gratifying to know that, this year, the focus by U.S. News on more objective metrics resulted in a substantial increase for us in the national rankings," said Rooksby, the Smithmoore P. Myers dean of the law school.
"That said, no ranking system could ever capture the full range of what we do, or how a Gonzaga law degree influences a student's career. I am thankful for the hard work of our faculty, staff, and most of all, our students and graduates. This spot within the Top 100 of all law schools nationally — which is a first for us — Is a testament to their dedication and effort."

Rooksby notes that the new ranking also marks the successful fulfillment of a goal the law faculty created in 2019 to push the school into the U.S. News top 100 by 2023. In fact, in the school's 2020 self-assessment, it was written that the school "will not make changes solely for achieving this goal," and instead would "target metrics that are otherwise consistent with the Law School's mission and values," including a focus on students passing the bar and gaining full-time employment after graduation.

Clearly, that focus has earned positive results.

Rooksby notes that, even as the new ranking is worth celebrating, the U.S. News methodology still has issues, excluding considerations that are important to GU, such as educating the whole person, serving students and community, producing impactful scholarship and increasing student and faculty diversity. He plans to continue talking with U.S. News officials, University leadership and colleagues at other law schools regarding the ranking system and Gonzaga's participation going forward.

"We will never be a school that worships the rankings," Rooksby says. "But we cannot ignore that we exist in a competitive marketplace where rankings inform prospective student and faculty behavior.

"We should take pride in our collective efforts that have led to this point. We did the right things for the right reasons, and this year, the rankings reflect our dedication."
Learn about the GU Law School