Making Your College Decision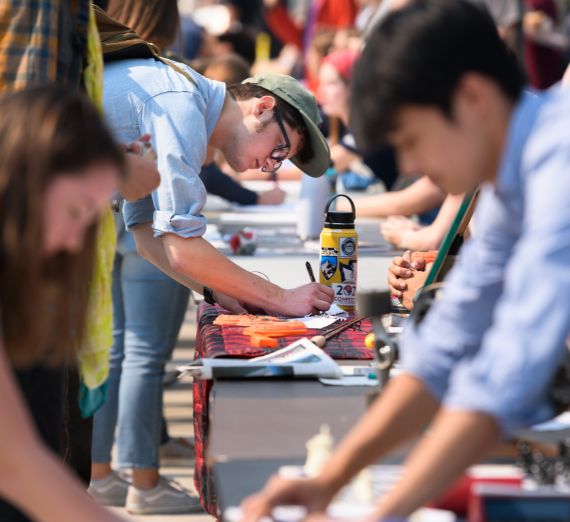 ---
During this exciting time of year when students have been admitted to colleges and universities around the world, most students are trying to make a decision about which university to attend. Most students choose to come to Gonzaga University because it makes sense in their heads, it feels good in their hearts, and it's easy to envision themselves being successful and happy as Zags. This is a very special university, and we're proud that you're considering becoming a Zag.
I would like to offer my help as somebody who has personally watched tens of thousands of students make their own college decisions. So please accept my unsolicited advice and know that it is coming from a person who wants to provide you with some insight that will hopefully help you make the best decision for you.
Insight #1
Relax and enjoy the moment. You've been admitted to more than one institution, and you can allow yourself a moment to be proud.
Insight #2
Narrow your decision down to 2 - 3 universities. Yes, it's hard to do, but it's important to focus on your decision and take the time to fully explore your top options.
Insight #3
While some universities will be a better fit for you than others, there is not one perfect university for you. Perfect universities do not exist. Even the most prestigious universities in the world will have things that are only good, things that are better, and things that are best. Don't allow yourself to fall into the temptation that only the perfect match is acceptable for a university decision.
Insight #4
Universities are a lot like people. They all have their own personalities. Visit your top schools to experience those personalities for yourself. You won't regret visiting. When you're on campus, pay attention to how you feel. Try to imagine yourself as a student at each university.
Advice from a Dad #5
Take the time to schedule a meeting with the Financial Aid Office at your top choices. The process of making a financial aid appointment will show you how focused on customer service the university is and will allow you to learn all the details about your financial aid offer. This meeting will be very helpful for you and is worth your time.
Gonzaga University is an amazing institution, and one of the reasons that it is so amazing is that the University wants each student to choose the best institution for them. That's right, we're here to help cheer you on even if you choose to attend another university! Please contact our Admission Office at any time for any information that you might need to make the right college decision for you.

Senior Director of Undergraduate Admission
Have some questions about your financial aid offer?