Tips for Transfer Applicants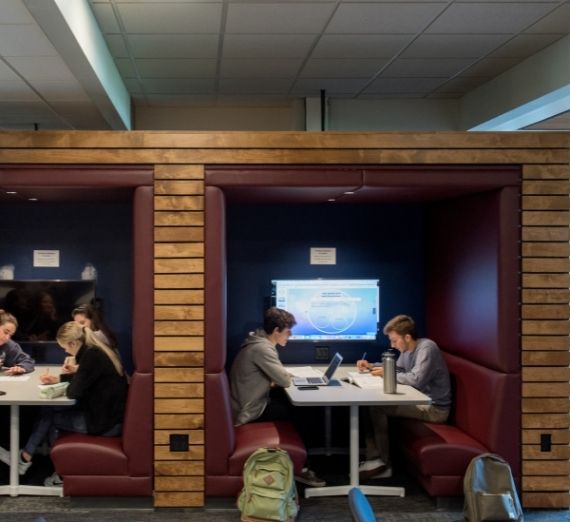 ---
We recognize that transfer students are a diverse group of students from a variety of educational backgrounds.
We're happy to provide support and information throughout the admission process!
Here are some tips to help you get started.
1. Don't be intimidated by the transfer application process.
At Gonzaga, transfer students are not competing with other students to gain admission. Majors and minors are also not restricted to a limited number of spots. Let your passions, interests, and merits shine through in your application! The application's personal statement is
great
opportunity to tell us about yourself, your educational journey, and your goals.
2. Pay attention to the recommended transfer timeline, required documents, and admission guidelines.
3. Check your email frequently for updates on your application status.
Once your transfer application has been received, we will keep you regularly informed of any documents needed to complete your application. Don't be afraid to respond and ask questions!
4. Complete the FAFSA or add Gonzaga's school code to your current FAFSA.
The FAFSA is a great opportunity to supplement the cost of attendance; it's a free application for federal student aid (grants, work-study, loans, etc.), but it also provides Gonzaga with an opportunity to offer you institutional aid (Gonzaga grants and other forms of aid). Don't forget to add Gonzaga's school code: 003778.
5. Visit Gonzaga's Campus.
We have multiple
in-person visit options
, including campus tours, information sessions, meetings with admission counselors, faculty interactions, and Preview Days. We also offer
virtual options
, including information sessions, meetings with admission counselors, and faculty and current student interactions. You can also check out
our
virtual tours
.
6.

Check out Gonzaga's resources.
Gonzaga has a great
Transfer, Veteran, and Returning Adult office
that hosts regular events, social opportunities, and resources. There are also a multitude of other
offices
on campus that work to serve and support students during their time here.
7. Ask questions!
I am an email or call away if you have any questions during this process. You can email me at spencerL2@gonzaga.edu or call me 509-313-6579.
If you have any questions as you navigate the transfer process at Gonzaga, contact the Office of Undergraduate Admission at 509-313-6572 or email admissions@gonzaga.edu!