Tips for Living with Roommates, Part 2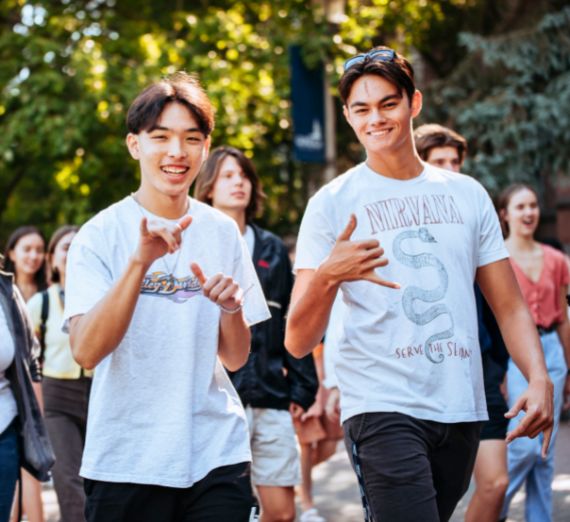 ---
Part of the stress for me when picking Gonzaga was finding a roommate. Luckily for me, my roommate ended up being one of my childhood friends and we instantly reconnected after going to rival high schools in our hometown of Bellingham, WA. Most students choose a roommate they have never met and, besides maybe exchanging a few Instagram direct messages introducing themselves to their new roommate, you don't have a great idea as to how your roommate will actually be. Although students have to take a test to show other students how they like to live, you really won't know how your roommate lives until you meet them in person. This may seem like a stressful situation, but creating and maintaining a relationship with your roommate is easier than it seems. Here are a few tips that helped me get through my first year of dorm life. First, get to know your roommate and try to establish a positive relationship regardless of whether you like each other or not. Having a positive relationship with your roommate is crucial to making the most of your Gonzaga experience. Remember, you do not have to be best friends with your roommate! My second tip for living with a roommate is to keep your space clean. Make sure your dirty clothes are in a hamper and you aren't leaving food around the room. Having a clean room may not be of importance to you, but your roommate might get stressed out by their room being dirty. My final tip for living with a roommate is to show them respect. Without respect, your relationship with your roommate is nothing. If you treat your roommate how you would like to be treated, your first year will be stress-free.
Living with a roommate for the first time can be an adjustment. I remember going into freshman year, nervous if my new roomie and I would get along. The first thing we did was establish boundaries. While the housing form is a good starting place, it's also important to talk about the smaller things: who should take out the trash, how late guests should be able to stay over, etc. The sooner you discuss these things, the better; it will prevent issues in the future. I also recommend that, if an issue does come up, address it right away. Overall, talking to one another is the best way to get along. Even if you don't become best friends (which is completely okay), at least you get along with one another.
Sharing a space with a stranger isn't as daunting as it seems (this is coming from an only child!). You both already have one thing in common: you made a conscious decision to choose to be a Zag! You and your roommate do not have to be best friends; you'll meet plenty of amazing people the first few weeks of college even if you and your roommate do immediately hit it off. The most important thing is respect and general friendliness. Show your roommate respect for not only their possessions, but also show that you care for them as a person. Remember the motto: "Zags Help Zags." You will hear it a lot! Get any conflicts or things that bother you out in the open in the beginning. Don't be petty, rather remember to use friendly language such as, "Hey, would you mind if we could leave the window open at night?" Lastly, always remember the golden rule: treat others how you would like to be treated.
Curious about our Housing options or living on campus? Visit our Housing and Residence Life Office's page here.