Tips for Transfer Applicants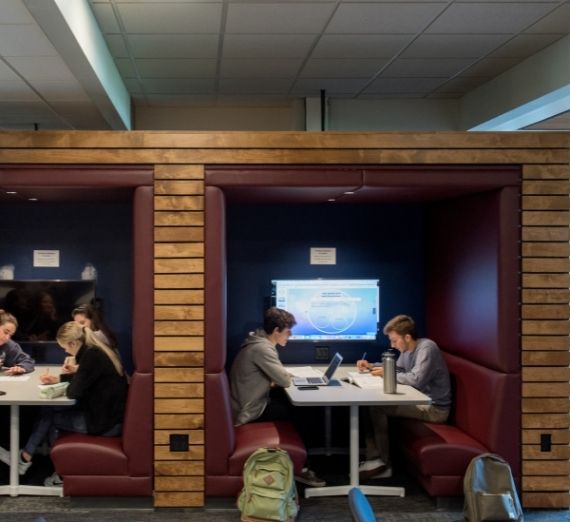 ---
Did you know that nearly one third of U.S. college students transfer schools at least once during their college career? Every year, Gonzaga receives more than 450 transfer applications so you are not alone on this journey and, here in the Office of Admission, we have some tips to help you prepare.
1. Don't be intimidated by the transfer application process.
At Gonzaga, you are not competing with other students to gain admission, and majors are not restricted to a particular number of bodies, so let your interests, inspiration, and merits shine through in your application. The application's personal statement is great opportunity to tell us about yourself.
2. Pay attention to the recommended transfer timeline.
Gonzaga admits transfer applicants year-round, but there are ideal times to complete an application, confirm your enrollment, and apply for housing and scholarships. The recommended transfer deadlines are strategic to ensure that you are not missing out on opportunities for best class placement, preferred housing (if you'll be living on campus), and other enrollment activities. To see more information about our transfer admission process, check out our
webpage
.
3. Know what documents are required to complete your application.
Submitting your transfer application only marks the first step in the admission process. To ensure that you receive a timely admission decision, review the "How to Apply" section of the
transfer admission webpage
and prepare to submit the materials applicable to you.
4. Check your email frequently for updates on your application status.
Once your transfer application has been received, we will keep you regularly informed of any documents needed to complete your application. Don't be afraid to respond and ask questions!
5. Complete a FAFSA or add Gonzaga's school code to your current FAFSA.
The FAFSA is a great opportunity to supplement the cost of attendance; it's a free application for federal student aid (grants, work-study, loans, etc.), but it also provides Gonzaga with an opportunity to offer you institutional aid (Gonzaga grants and other forms of aid). You are encouraged to submit your FAFSA as early as October 1st and no later than April 1st for each academic year you plan to enroll. Do not forget to add Gonzaga's school code: 003778.
6. Visit Gonzaga's campus.
That's right, Gonzaga is offering in-person visits!
Just hop online to schedule a visit
; you can request an information session, a campus tour, and a meeting with an admission counselor. If visiting campus is not an option, don't worry –
virtual transfer advising appointments
are also available, along with
other virtual visit opportunities
!
7. Check out GU resources.
Gonzaga has a great Transfer, Veteran & Returning Adult Student Services office that hosts regular events and socials to keep you engaged on campus. TVRAS is a great place to begin building your GU community (and find regular treats too)!
If you have any questions as you navigate the transfer process at Gonzaga, contact the Office of Undergraduate Admission at 509-313-6572 or email admissions@gonzaga.edu!