Dec. 1 is the Admission Application Deadline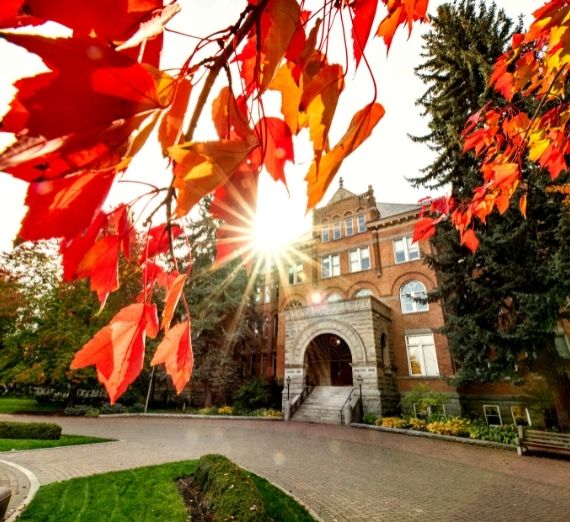 ---
The approaching Thanksgiving holiday is a reminder to start each day with thoughts of gratitude. As we round the corner on the second year of the pandemic, I am grateful to work with students who give me hope for the future. Prospective and current Zags are eager to learn, lead, and impact the world. Furthermore, their experiences at Gonzaga prepare them for this future. I am grateful to be in a position to connect students with a college experience that positively changes their lives, as well as the lives of others.
I am aware the return to in-person school this year has created a variety of emotions – relief, joy, discomfort, and stress, to name a few. In the Office of Admission, we have heard high school seniors remark that they feel like sophomores. Applying to colleges this fall must feel sudden and rushed! At Gonzaga, our one regular decision deadline is December 1, and we are on the Common Application. We hope students appreciate both the simplicity of our process and the later deadline.
My colleagues and I cannot wait to read applications and learn more about the interests, hopes, and experiences of future Zags. We will take great care with each application, taking time to review curriculum, grades and grade trends, writing, activities and involvement, character, and optional test scores. This review determines both admission and an automatic merit scholarship and all applicants receive decisions by late February.
The Office of Admission is ready to assist any student or family and we can be reached at 509-313-6572 or
admissions@gonzaga.edu
.