Professor Mason Marks Selected for Prestigious Biotech Law and Ethics Fellowship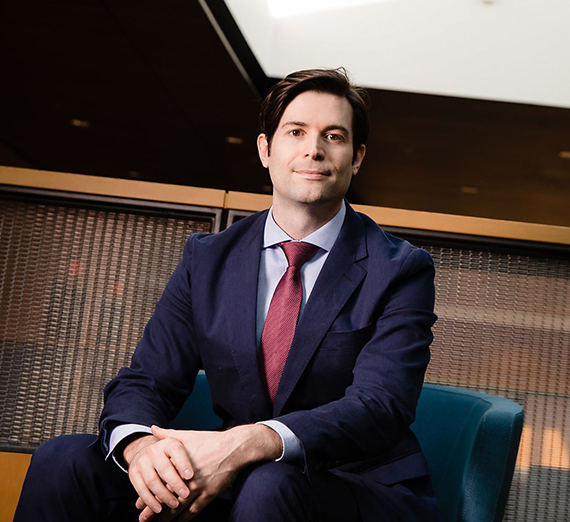 ---
The Gonzaga University School of Law is pleased to announce that Professor
Mason Marks
will be the 2020-21 Edmond J. Safra/Petrie-Flom Joint Fellow-in-Residence at Harvard University and Harvard Law School. The fellowship theme "
Ethics of Technological and Biomedical Innovation
" is closely aligned with his teaching and research interests.
Dr. Marks joined Gonzaga's legal faculty as an assistant professor in 2019. He previously practiced intellectual property law in San Francisco, where he advised clients on securing and defending patent rights. After transitioning into academia, he worked as a research scholar at NYU Law School's Information Law Institute and a visiting fellow at Yale Law School's Information Society Project.
Dr. Marks has authored numerous articles in law reviews and national publications including the
Washington Post
, the
Yale Journal of Law and Technology
, the
Guardian
,
Slate
, Wired, and the NYU Journal of Legislation and Public Policy. He is often quoted in the press on topics such as genetics, artificial intelligence, privacy, and drug law.
At Harvard, Dr. Marks will research the legal and ethical implications of adopting AI in healthcare and public health. "It is an exciting time to be researching law and biomedical innovation," said Dr. Marks. "Technologies such as AI hold great promise for improving human health. However, the risks are not fully understood, and the law is not prepared to protect people from them."
"We will miss his presence in the building and in the classroom for the year," Dean Jacob Rooksby said. "Dr. Marks will return to Spokane during his fellowship as we work together to launch the Health & Technology Policy Project through our Center for Law, Ethics & Commerce."
Dr. Marks will begin his work in Cambridge, Mass. on September 1, 2020, and return to Gonzaga Law School for the 2021-2022 academic year.
More information on the Edmond J. Safra Fellow-in-Residence program is available here.