Gonzaga's virtual events are free to all of Zag Nation. Please consider a donation to support the mission-critical needs of the Gonzaga community, students and faculty.
What does networking look like when we are in quarantine? What tools are important for continuing to move one's career forward while in isolation? How to collaborate during these times. Why does authenticity matter? How to perfect (or at least be open to) the "pivot." Self-leadership in times of change.
Recording currently unavailable.
Panelists
Colleen McMahon has been a professor at Gonzaga University for 33 years, specializing in Advanced Public Speaking, Organizational and Interpersonal Communication, Writing for Public Relations, and Public Relations Research. She also served as Associate Dean for the College of Arts & Sciences for the better part of 17 years. She received her Masters degree in Organizational Communication from Washington State University in 1984. She has been the co-author of three Communication & Public Speaking textbooks prior to the writing of this book. She serves as a public speaking coach and communication consultant.
Colleen and her husband, Mike, have been married for 32 years. Together they have two children: Maureen (husband Chad) and Colin, and two grandchildren. She enjoys time with her family and grandchildren, golf, cooking, and traveling to warm climates (in search of beaches and golf courses). She also practices yoga and appreciates outdoor power walks.
Stephanie Vigil has been an award-winning journalist for the past 25 years. She has worked for KHQ TV (the local NBC affiliate) for more than two decades with her same co-anchor, Dan Kleckner. She received her Masters degree in Communication and Leadership at Gonzaga University in 2013 and began teaching a course she designed for the School of Business called Image and Reputation—the inspiration for the book that she and Colleen wrote together. Stephanie and her husband, Jay, share five children and one grandchild together. Stephanie has competed in the 70.3 Ironman, half-marathons, and triathlons. She loves crossing finish lines, cycling, learning, traveling, boating and enjoying time with family and friends.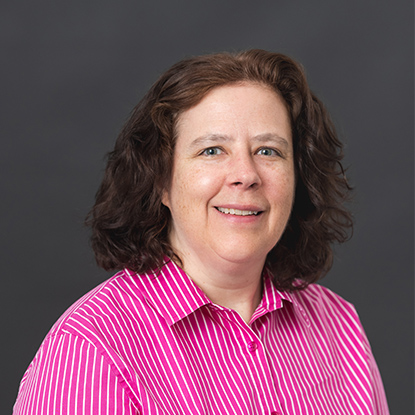 Tracey Hayes received her Ph.D. from Arizona State University in Writing, Rhetorics, and Literacies. Her research is anchored in digital media/social advocacy studies in order to understand how social media, in particular Twitter, can be used as a means for public protest in the quest for social justice. Her research has been published in journals including Computers and Composition and she regularly presents her scholarship at conferences, including the Conference on College Composition and Communication, Computers and Writing, and the Association of Rhetoric & Writing Studies. Read more