You are our Heritage. Your Legacy is our future.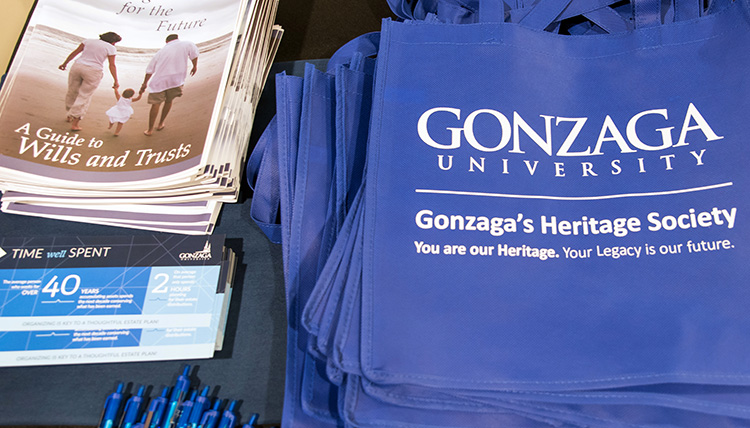 Gonzaga's Heritage Society was founded in 1980 to honor and recognize the generosity of its compassionate and farsighted members – alumni, friends and family – who are providing for Gonzaga's future by naming the University in their estate plans.
Estate gifts for the University can be made in many forms, including bequests from wills or trusts, charitable gift annuities, remainder trusts, lead trusts, or gifts of retirement plan assets or life insurance.

To show our sincere appreciation for all those who support Gonzaga through an estate or legacy gift, we offer lifetime benefits that include:
• A commemorative certificate of membership.
• Priority invitations to Gonzaga events throughout the year.
• Special receptions honoring Gonzaga's Heritage Society members.
• Recognition in planned giving newsletters and other Gonzaga publications.
Gonzaga University respects and maintains the confidentiality of all planned gifts. At the same time, it is our hope that donors will allow the University to share their gift intentions so that others might be encouraged to follow their examples of generosity. While establishing a planned gift for Gonzaga automatically makes you a member of the Heritage Society, your name will not be published unless the University has your permission.
Visit Gonzaga's Office of Planned Giving online or contact us for more information.