Calling all aspiring professional bakers! We've partnered with Jamie Roberts, owner and baker of Three Birdies Bakery, to challenge you to create your own Bulldog masterpiece.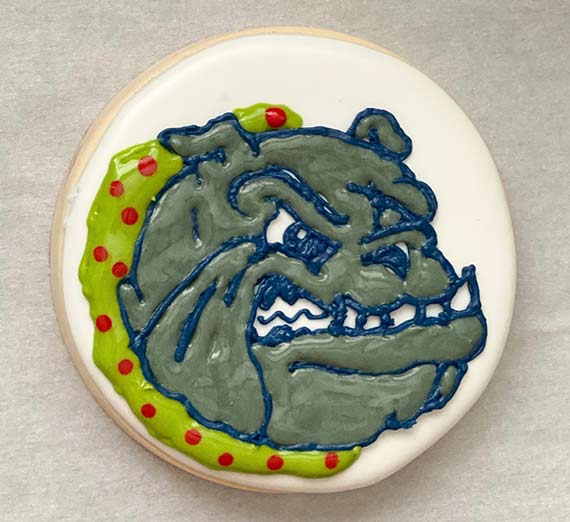 Nailed It Challenge: Recreate this festive GU Bulldog. Enjoy the recipe and time-lapse video for inspiration.
Bakers ready?!?! GET TO BAKING!
Share you masterpieces on social! Tag us @Gonzagau with #NailedItGU
Sugar Cookie Recipe
Dough Ingredients
2 sticks softened butter
1 cup sugar
1 egg
1/2 tb vanilla
3 cups flour
Instructions
Mix together sugar, eggs, butter, and vanilla. Once complete mixed, mix in salt. Then mix in flour one cup at a time.
Cut into desired shape(s), and bake at 350 degrees for 15–20 minutes.
---
Icing Ingredients
1/2 cup meringue powder
1 cup water
7 cups powdered sugar
Instructions
Mix together meringue powder and water until foamy. Mix in powdered sugar all at once. Start on slowest setting, and once incorporated, turn mixer to high and mix for 4 minutes.
Add more water to thin out frosting if desired, or add more powdered sugar to thicken.
---
Counting calories is fine, but counting your blessings is even better. Think of all the sweet things God has given to your life and praise him with gratitude.