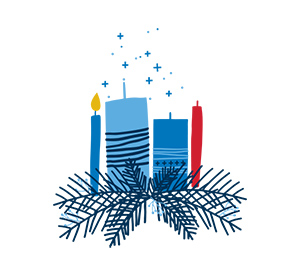 First Sunday of Advent
Matthew 24:37-44
The message in our gospel reading for the first Sunday of Advent reminds us that we need to keep our eyes and our hearts open to the presence of the Lord. God can make His presence known to us in varied and unexpected ways. A person who is watchful and full of hope will be quick to recognize the Lord when He appears. It is also important to remember that God often reveals Himself in our day-to-day life through people we encounter, experiences, as well as through our thoughts and feelings. Advent, then, is a time for us to be mindful of God's presence in all aspects of our lives.
Reflection Questions
How have you felt God's presence in your life?
What are the obstacles that prevent you from seeing God's presence in your life?
How can you develop your friendship with Jesus here and now?