Meet the Major and Planned Giving Team
---
Jeff Geldien, Ph.D., Assistant Vice President, Academic Development and Major & Planned Gifts
Jeff Geldien oversees the major and planned gifts team for the division of University Advancement at Gonzaga. In partnership with the associate vice president of organizational effectiveness and the vice president of University Advancement, he works collaboratively with all academic deans, the athletic department, and the Office of the Provost to drive resources in support of Gonzaga's strategic plan and University priorities through major and planned giving vehicles. As assistant vice president, Jeff has helped expand the relationship between advancement and academic leadership so that deans can be able to work with gift officers and University Advancement more effectively, including planned giving efforts.
Geldien, a 14-year veteran in higher education fundraising, joined Gonzaga University in 2008. Prior to being appointed as assistant vice president in 2018, he most recently served as assistant dean of external relations for the School of Law at Gonzaga where he oversaw all development, alumni relations, marketing, communications, and campaign efforts for the unit. In addition to his development duties, Jeff has spent the past 14 years serving on various University committees, which has allowed him to develop a deep understanding of the higher education landscape as well as higher educational philanthropy.
Geldien holds a bachelor's degree from the University of Wyoming and a master's and doctorate in Leadership Studies from Gonzaga University and is a 2022 graduate of the American Academic Leadership Institute's (AALI) Senior Leadership Academy.
Primary Relationship Manager:
---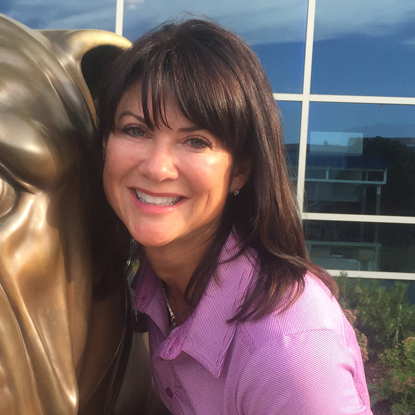 Joanne Barber, J.D.,Director of Development
Joanne joined Gonzaga's University Advancement team in 2018, working remotely from Seattle as a regional development officer. In this role Joanne focused primarily on advancement work in the communities of the San Francisco Bay and Seattle areas. In 2021, Joanne was promoted to director of development for University Advancement. As such, she is the primary relationship manager for the School of Business, the College of Arts and Sciences and the School of Leadership Studies. Her priority is advancing these academic units in partnership with their deans by driving resources and revenue, alumni engagement and donor stewardship. Joanne continues to work closely with leadership of the Seattle and Bay Area alumni chapters and currently serves on the University Advancement Diversity, Equity and Inclusion Team.
Primary Relationship Manager:
---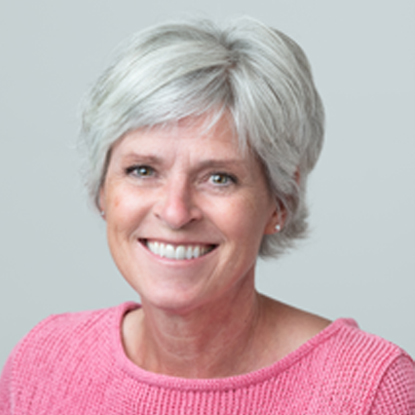 Annette Davis, Director of Planned Giving
Annette joined Gonzaga's planned giving team in 1991. After serving as the team's coordinator and associate director, she became the planned giving director in 2019. Annette manages, organizes, and implements a program that promotes long-term support of the University through planned and deferred giving vehicles such as bequests, beneficiary designations, charitable gift annuities, charitable trusts, real estate, and life insurance gifts. She provides leadership and strategic direction to the University Advancement team in all aspects of planned giving including blended giving strategies for marketing and cultivation, solicitation, and stewardship of donors. In addition, Annette works closely with the University's Office of Finance, Controller's Office, General Counsel and Life Income Administrator to oversee ongoing maintenance and closure of various planned gift arrangements.
---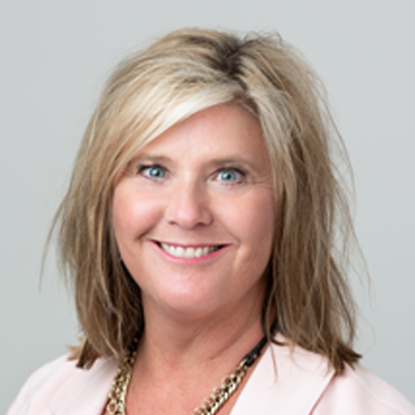 Shanna Dunne, M.A., Major Gift Officer
Shanna has been with Gonzaga University since 2014, when she returned to the workforce after a decade dedicated to raising her family. During her time in University Advancement, she has served as an annual gift officer, assistant director of parent and leadership giving, and in January 2022 took on the role of major gift officer. In her role she is the primary relationship manager for the School Nursing and Human Physiology, Gonzaga Science Research Program and the primary contact for parent and family giving. Her priority is advancing these units in partnership with their deans and leadership by driving resources and revenue, alumni engagement and donor stewardship. Shanna is the parent of two current students and is a recent Zag grad herself ('20 M.A., Organizational Leadership).
Primary relationship manager for:
---
Marit Jacobs, M.Ed., Major Gift Officer
Marit joined Gonzaga in June of 2021 as a major gift officer after completing her master's degree from Washington State University. Marit is also a Gonzaga graduate, having completed her bachelor's of arts in 2019 after competing as a student-athlete on Gonzaga's Varsity Volleyball team, where she served as a captain her junior and senior seasons. In her current role, Marit is the primary relationship manager for the School of Education, Foley Library, the Center for Undergraduate Research and Creative Inquiry, and the Honors Program. Her priority is advancing these units in partnership with their deans and leadership by driving resources and revenue, alumni engagement and donor stewardship.
Primary relationship manager for:
---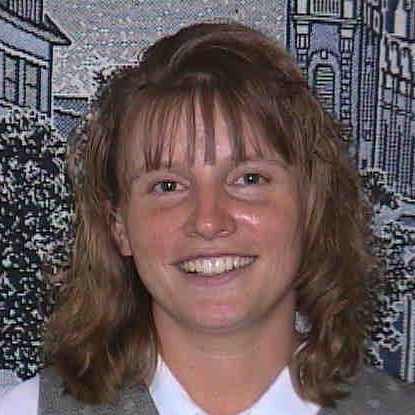 Elizabeth Kennedy, Planned Giving Specialist
Elizabeth began her career within Gonzaga University's Planned Giving Department in 2002. She first served as an administrative secretary, then as a program coordinator and most recently as planned giving specialist.
Elizabeth assists the director of planned giving by providing administrative support of planned and realized gift options initiated by Gonzaga's alumni, parents, friends, faculty and staff. She manages and tracks internal reporting functions, assists in the processing of life income gifts and tracks marketing efforts within the planned giving department. Elizabeth provides stewardship and cultivation outreach, responds to inquiries and represents the department during certain social events, meetings and special events. She collaborates with departmental colleagues and leadership, local community professionals and external groups to help facilitate and manage planned giving's annual initiatives.
---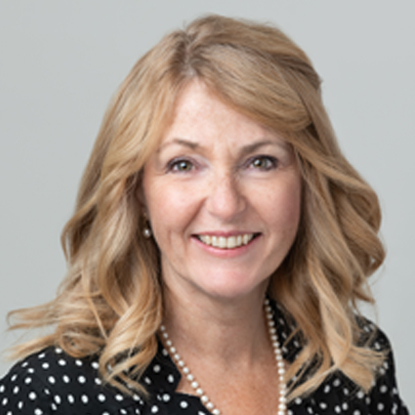 Carol Osenga, Development Coordinator
Carol has been a part of the University Advancement team for over 15 years. She has worked in Annual Giving & Telefund, and currently supports the AVP of Academic Development and Major & Planned Gifts, Major Giving, Planned Giving and Principal Giving staff. Carol also manages University Advancement Men's Basketball tickets, the department budget and furniture, and technology related needs for University Advancement. Carol holds a Bachelor's degree from the University of San Francisco and has taken classes in the Organizational Leadership Program at Gonzaga.
---