You are invited to join Gonzaga University for the 2022 Ignatian Gala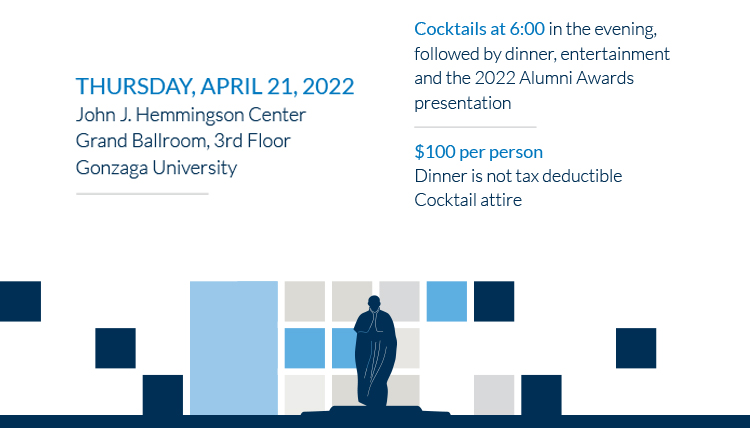 Celebrating the Ignatian Spirit
The Ignatian Gala is Gonzaga University's signature event named in honor of St. Ignatius of Loyola, founder of the Society of Jesus. The highlight of the evening is the presentation of the Ignatian Spirit Award.
The Ignatian Spirit Award was established to recognize those members of the Gonzaga University community who embody the spirit of St. Ignatius of Loyola. The award recognizes those who, through their exemplary service and benefaction to Gonzaga University, are an inspiration in serving the common good by helping others.

Previous Recipients
The list below represents past Ignatian Spirit Award recipients. Please use the provided links to enjoy video tributes to the individuals who made a lasting impact on Gonzaga University.
2019 – Miss Myrtle Woldson
2017 –
Fritz and Jeanie Wolff
2016 –
Bob and Gerri Craves
2015 –
John and Donna Luger
2014 –
McCarthey Family
2013 – Gonzaga Community
2012 –
Tom and Camilla Tilford
2011 –
J.M. "Mert" and Jessie Rosauer & Family
2010 –
Don and Carol Herak
2009 –
Harry and Colleen Magnuson
2008 – Jesuit Community of Gonzaga University