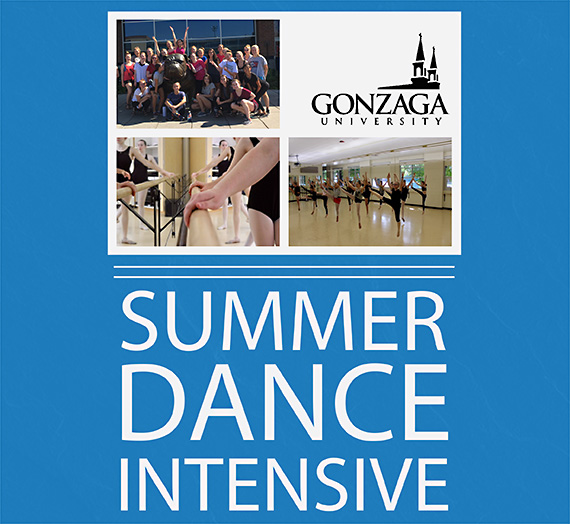 Gonzaga University Dance Faculty invites anyone interested in Ballet, Modern, Jazz, Hip Hop, or Musical Theatre to our 2019 Summer Dance Intensive on the campus of Gonzaga University.
Register Today!
SENIOR (Ages 13-20) intermediate/advanced:
July 22-27, 2019
$375

JUNIOR (Ages 9 -13) beginner/intermediate:
August 5-9, 2019
$275
Online registration is open now!
For both sessions:
Classes taught by Gonzaga University Faculty in the Gonzaga Dance Studios and the new Myrtle Woldson Performing Arts Center!
Registration includes a t-shirt and dining hall lunch on final day
Workshop concludes with an informal performance
University Accommodations not available
For more information please contact: