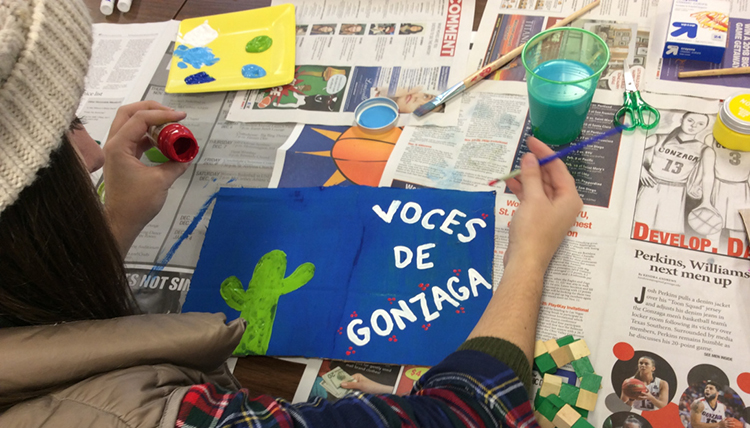 Spanish is offered as a major or minor in the Department of Modern Languages and Literature at Gonzaga University.
More than 10 percent of U.S. residents – or 3.2 million people – speak Spanish as their native language. This statistic and increasing trade with Latin America, means Spanish language skills are more important than ever in all aspects of American life.
Our program prepares you to meet the growing demand for bilingual professionals in today's job market. In addition to coursework on Spanish language and conversation, classes also explore Spanish-American literature, Hispanic film, linguistics, and contemporary Hispanic issues. We also grow your understanding of the Hispanic culture through summer and semester-length study abroad experiences in places such as Argentina, Chile, Mexico, and Spain.
With a degree in Spanish, you could pursue career and volunteer opportunities in business, education, government, the Peace Corps, Fulbright, and international assistance programs. The program is also preparation for graduate studies in Spanish, international studies and Latin American studies.