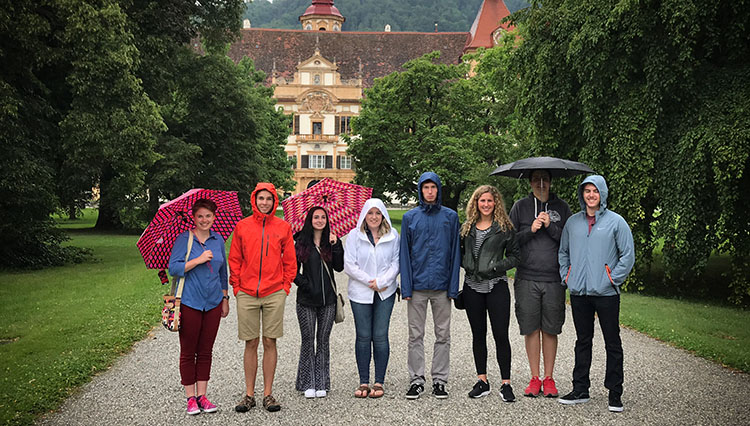 Photo: German language students studying abroad in Graz, Austria
German is offered as a minor in the Department of Modern Languages and Literature at Gonzaga University. Our program develops your ability to listen, speak, read and write in German, while expanding your understanding of the history and culture of German-speaking countries.
Led by a faculty member who is a native speaker from Austria, we are a small program that challenges you to communicate effectively in German directly from your first class. With an emphasis on correct grammatical structures, classes grow your speaking and comprehension skills and empower you to confidently express your opinions and ideas in the German language. We also explore topics from German literature to the current political and cultural issues in German-speaking countries.