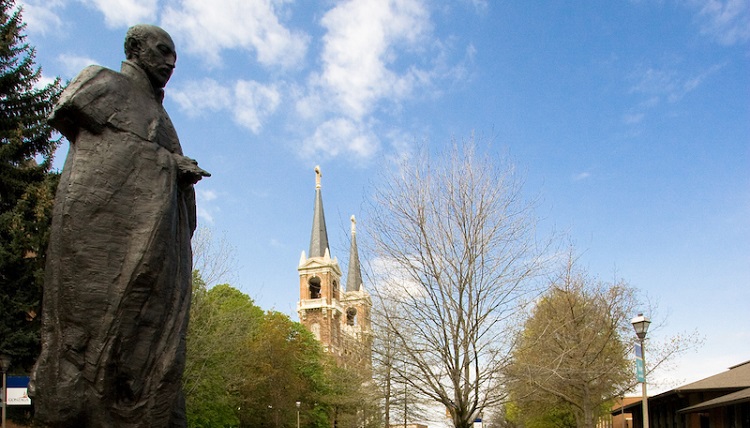 You can study the Chinese language during your time at Gonzaga in the following ways
Via the Whitworth/Gonzaga cross-enrollment agreement. Please contact Dr. Christina Isabelli, Modern Languages & Literature

Department

Chair, by email or phone at (509) 313-6723.
Via a study abroad program for a semester or an intensive program in

Beijing

.
Via an intensive, beginning to advanced Chinese language program in the United States, such as the

Middlebury

Summer Language School
Important notes
The Chinese language is NOT offered as a major or minor in the Department of Modern Languages and Literature at Gonzaga University. Currently, it is only offered at the elementary and intermediate levels (Chinese 101, 102, 201, and 202).
Asian Studies is offered as a major and minor in the International Studies Department. Chinese is one of the three areas of focus that compliment that major/minor. Typically, students interested in Chinese language, major or minor in Asian Studies. Please contact Dr.

Laura

Brunell

, International Studies

Department

Chair, by email or phone at (509) 313-6929.