"Toward a Shared National Narrative"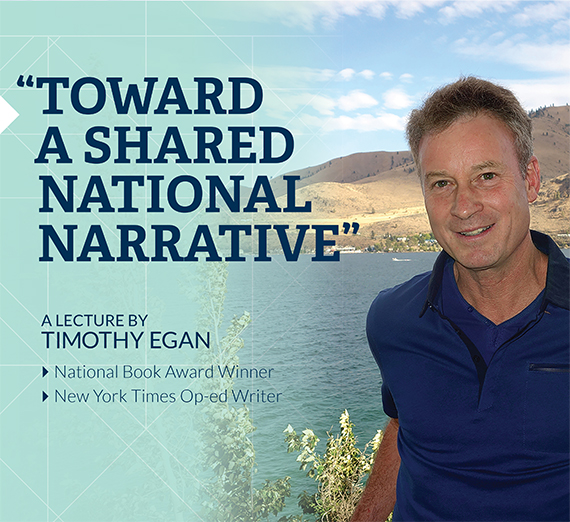 A lecture by Timothy Egan
Monday, March 25, 2019
Lecture 7:00 pm
Hemmingson ballroom
Gonzaga University
This presentation is free and open to the public.
The Sioux Indians had a saying: "A people without history are like wind on the buffalo grass." With the balkanization and polarization of our politics, you might think this country no longer has a set of shared historical values. I disagree, and would argue that the current unsettled time has solidified some of the core historical stories we tell about ourselves.