2016 Organizational Winner

Humanities Washington
The vision statement for Humanities Washington explains clearly how the organization promotes the values of the liberal arts: "We envision a state where all people seek a deeper understanding of others, themselves, and the human experience in order to discern and promote the common good." In 2014 alone, Humanities Washington has served 113 communities across and throughout the State from Aberdeen to Zillah with over 105,657 Washingtonians attending 586 events.
2016 Individual Winner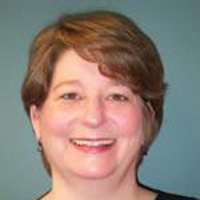 Vi Boyer, President and CEO of Independent Colleges of Washington
As the president and CEO of Independent Colleges of Washington (ICW) since 1998, Violet (Vi) Boyer guides a collaboration between ten private, nonprofit liberal arts colleges to coordinate advocacy for the liberal arts, along with scholarship programs for its member institutions' students. Boyer is frequently called on to speak on behalf of independent colleges specifically and the liberal arts more generally before state and federal lawmakers.