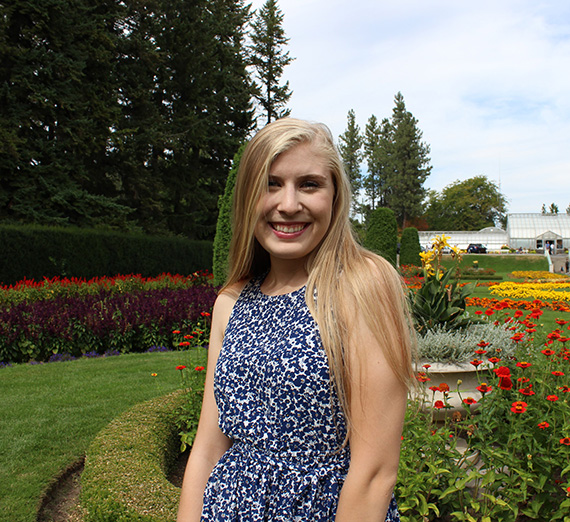 2020 Award: Fr. Fredric Schlatter S.J. Classics Book Award
Major: Biology, Research Concentration and Classics, Latin Language Concentration
Hometown: Phoenix, AZ
Extracurricular activities: Pep band, Classics Club, Eta Sigma Phi, NRHH, PACURH, Biology research
More about Sarah
Future Plans:
My current future plans are to attend graduate school for a student affairs program and to eventually pursue a career in community building for Housing and Residence Life on college/university campuses. I hope to ensure that more safe and accessible spaces are created and to empower student leaders.
How has your major contributed to your professional or personal development?
By studying Biology, I have learned how to solve problems in an analytical manner based upon research and data. Classics, on the other hand, has taught me how to understand and interpret ancient literature and civilizations so that I may better appreciate the timeless aspects of human nature still present to this day. Both of my majors helped me see the world through entirely different lenses, which in turn helped me find a perfect balance of my interests, skill sets, and develop into a more well rounded individual overall.
What has been your proudest or most significant accomplishment during your Gonzaga career?
My greatest accomplishment has definitely been learning how to fail. Although this may seem silly, I found that failure occurs in all aspects of life such as classes, research, job applications, etc. However, in being taught how to use these moments as motivation and opportunities for growth, I now am able to embrace failure and acknowledge that it is not negative, but it is vital to my eventual success.