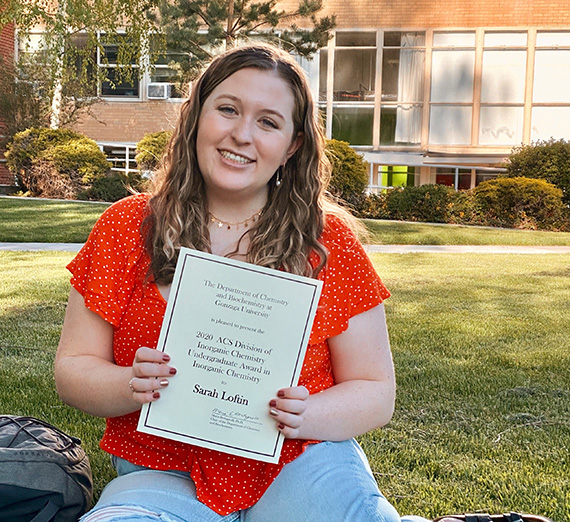 2020 Award: American Chemical Society Division of Inorganic Chemistry Undergraduate Award in Inorganic Chemistry
Major: Chemistry
Hometown: Medford, OR
Extracurricular activities: Science in Action!, TA-ing
More about Sarah
Future Plans:
Beginning the Chemistry Ph.D. program at Texas A&M University in the fall!
How has your major contributed to your professional or personal development?
I have learned so much about chemistry, the field of science, and skills in the laboratory. I have been inspired by many professors who have become mentors and role models to me and have helped me navigate future goals and opportunities.
What has been your proudest or most significant accomplishment during your Gonzaga career?
I'm incredibly proud of my 40 page interdisciplinary Honors thesis; it is a philosophy of science and technology that tackles flaws within the nuclear energy industry and its historical approach to policy.