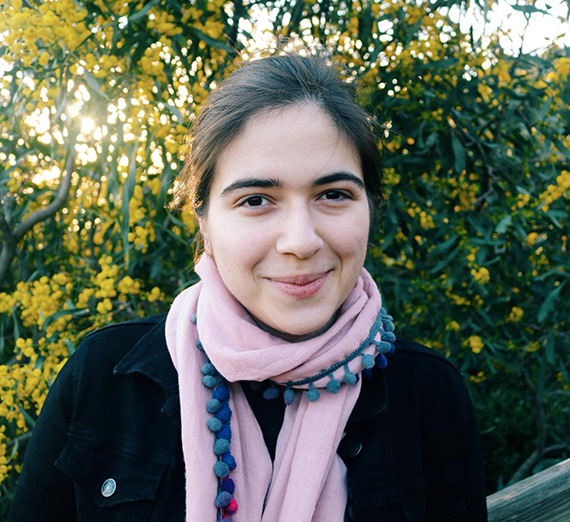 2020 Award: Communications Outstanding Student Award Winner for 2019-20
Major: Communication Studies, International Studies (International Relations Concentration), and Spanish
Hometown: Aurora, CO
Extracurricular activities: GUTS (Gonzaga's Improve Group), Lambda Pi Eta Iota Rho/Communication Studies Club, and Intergroup Dialogue
More about Rebecca
Future Plans:
I am planning on pursuing opportunities in communication positions in the Denver area. I am also considering further schooling opportunities. Wherever I may go, I hope to continue being an active community member and connecting to those around me.
How has your major contributed to your professional or personal development?
All of my majors have helped me mature personally and professionally in a variety of ways. Communication studies especially has opened my eyes to different ways of understanding and experiencing the world. Coupled with my time participating in Intergroup Dialogue, I have focused on learning to actively connect with those around me. By developing my analytical and critical thinking skills, communication studies has helped me to more fully and curiously engage with people and groups I disagree with. Most importantly, my studies of communication have taught me to ask how I can take what I study, analyze, and conclude to 'zag'itate and change the world around me for the better.
What has been your proudest or most significant accomplishment during your Gonzaga career?
My proudest moment was travelling and presenting my research on justice in no-vaping and no-smoking signage at the Western States Communication Association Conference in Denver. From conducting this research and investigating the role of signage in our public spheres, to traveling with peers and faculty, to interacting with other communication studies students from all over the West Coast, it was an invaluable opportunity to learn more about Communication Studies and the many ways that meaning is made.