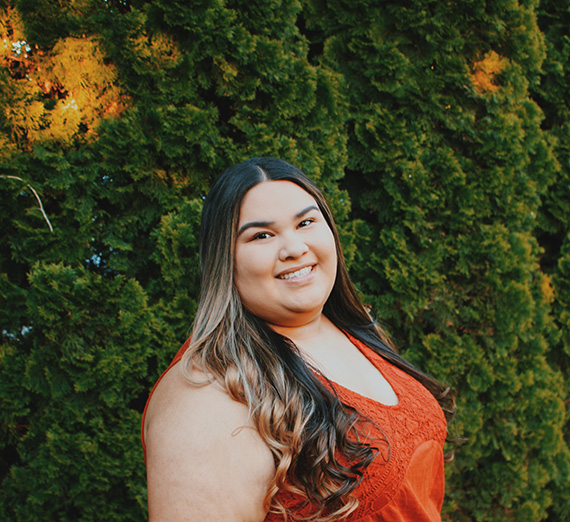 2020 Award: Robert D. Prusch Award for Distinguished Service to the Biology Department
Major: Biology
Hometown: The Dalles, OR
Extracurricular activities:Gonzaga Science Scholars, BRIDGE Mentor
More about Leslie
Future Plans:
After graduation, I plan to work as a medical scribe over the next year and gain more clinical experience. Then , I plan to apply to medical school for the next cycle of June 2021. My intention is to pursue a medical degree as a Doctor of Osteopathic Medicine, specializing in Family Medicine to primarily work in rural communities with Latino populations.
How has your major contributed to your professional or personal development?
My major has taught me to be analytical and approach problems with a clear mind and plan. It has allowed me to better explain the world around me and to be skeptical of information. These skills have not only helped me in the classroom, but also during research and my daily life. In addition, it has inspired me to be self-reliant and trust my thought process and capability.
What has been your proudest or most significant accomplishment during your Gonzaga career?
I am most proud about being able to help facilitate engagement between two communities that mean most to me on-campus. Being a BRIDGE mentor and a member of Gonzaga Science Scholars (GSS), these two positions have allowed me to further build a bridge between the Hughes community and the Unity Multicultural Education Center. Affirming students of color and marginalized backgrounds that they have a place in the Hughes community. It is rewarding to be a part of and see these major changes happen within Hughes hall and know that future GSS cohorts will build on this momentum to build an inclusive environment.