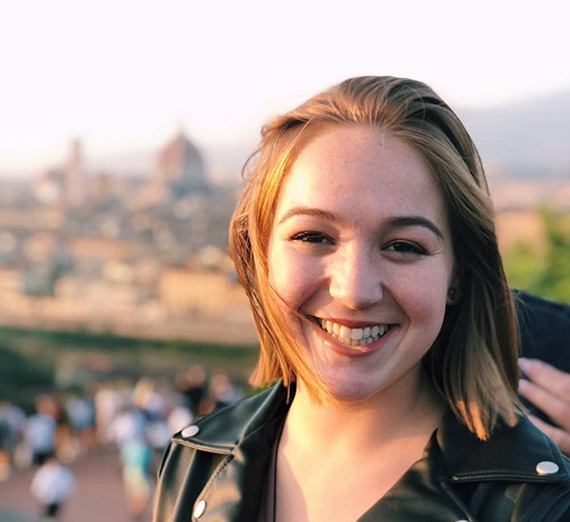 2020 Award: Outstanding Student Award for an Italian Studies Major
Major: Psychology
Minor: Italian Studies, Dance, and Interdisciplinary Arts
Hometown: Sacramento, CA
Extracurricular activities: Member of Bomb Squad, Volunteer with Gonzaga University Specialized Recreation (GUSR), Active Participant of the Academic Dance Program
More about Kendall
Future Plans:
I will be applying to law schools this upcoming fall and am hoping to pursue civil rights or international law. In addition, I am hoping to eventually return to Italy as an au pair or to teach English.
How has your major contributed to your professional or personal development?
As a psychology major this department has given me the opportunity to take many cultural and social psychology classes that have helped me become a more culturally competent individual. Being able to interact with those who hold different cultural and/or world-view beliefs is an essential part of my professional ability. My cultural competence has only been strengthened through my Italian Studies minor and is a skill I will apply to all my future endeavors.
What has been your proudest or most significant accomplishment during your Gonzaga career?
Both presenting my partner and I's psychology research at the Winter Research Symposium and watching my dance company perform my original choreography at the Student Choreography Concert are my proudest accomplishments during my Gonzaga career.