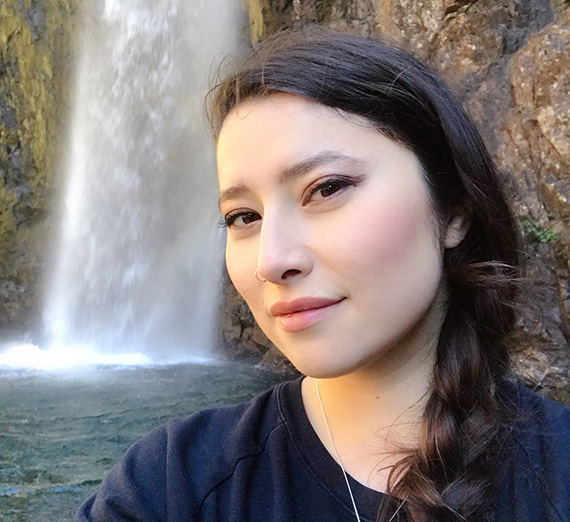 2020 Award: Father William T. Costello Outstanding Senior English Major Award
Major: English (Concentration: Writing)
Hometown: Friday Harbor, WA
Extracurricular activities: Like many English majors, I have an insatiable love for books. I'm also a passionate advocate for a more sustainable world, which for me involves growing lots of vegetables and flowers from seed, both for myself as well as to share with my friends and neighbors.
More about Kaitlyn
Future Plans:
In the next year, it's my sincere hope that I will be of service to my community. I plan to volunteer my time to our local parks and gardens, as well as the efforts of Spokane's local Food Not Bombs chapter. I also plan to continue my education and hope to pursue an MFA for writing.
How has your major contributed to your professional or personal development?
I believe that nothing is more important than our understanding of our collective history. This is often relayed through books--fiction and non-fiction, poetry and prose. Albert Camus once said that "fiction is the lie through which we tell the truth." Our stories matter. The faculty of the English Department have been instrumental to my understanding of the world, and have helped me find my voice in order to tell my own story. I hope that I'll be able to do my own part in this effort, both through my own writing as well as through teaching upon completing further education.
What has been your proudest or most significant accomplishment during your Gonzaga career?
When I first attended college some years ago, I felt that my love for literature and writing wasn't practical--a dream that I was somehow unworthy of achieving due to certain hardships. The thing I'm most proud of during my time at Gonzaga is learning how to love and believe in myself, which was fostered in part by the encouragement of faculty but also through my willingness to finally invest in myself and my voice.