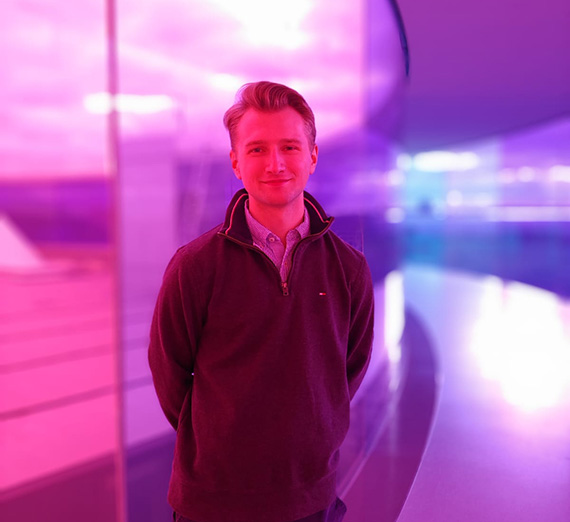 2020 Award: Department of Chemistry and Biochemistry Physical Chemistry Award
Major: Biochemistry
Hometown: Sharon, CT
Extracurricular activities: Undergraduate Research
More about Justin
Future Plans:
My future plans consist of attending graduate school with hopes of becoming a research scientist working in either a pharmaceutical, biopharmaceutical, or biotechnology company. I have an interest in drug discovery and development, so I plan on pursuing this once I graduate.
How has your major contributed to your professional or personal development?
My biochemistry major has definitely contributed to my professional and personal development. I have learned several different lab techniques due to my major, which will be helpful for my future plans of conducting research in an industry setting. Furthermore, my major has also taught me how to critically think and solve multiple problems not just related to schoolwork but to research too. My biochemistry major has prepared for graduate school and its expectations.
What has been your proudest or most significant accomplishment during your Gonzaga career?
My most significant accomplishment during my Gonzaga career will most likely be receiving this award. I am very grateful for this and will to continue to work hard. In addition, I am also proud that during my Gonzaga career I was able to maintain good grades and conduct research as I look towards graduate school in the future.