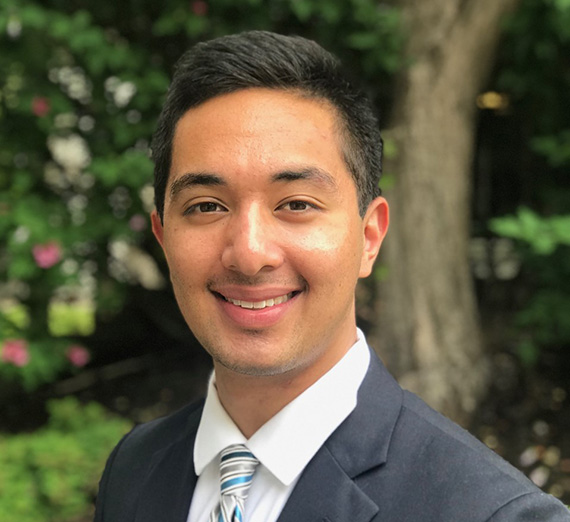 2020 Award: Phi Alpha Theta Prize for Excellence in History
Major: History
Hometown: San Francisco, CA
Extracurricular activities: 2nd Year RA, Gonzaga Ambassador, President of Phi Alpha Theta, and 4 Year Office Assistant for the Undergraduate Office of Admission.
More about Julian
Future Plans:
I will move back to my home, San Francisco, at the end of the semester. I have not decided yet what I will do for work, but I am choosing between working as a Legal Assistant in a law firm, or being a sales representative for a tech company. Both jobs would be in San Francisco.
How has your major contributed to your professional or personal development?
My major has taught me how to think critically and write effectively. I have learned the value of understanding the past as a means of evaluating and observing how our world has developed. I worked closely with faculty in every one of my history classes and I have learned how to seek out guidance and mentorship for both professional and personal development. I have always enjoyed history as a subject/passion, and my time with the Gonzaga History Department has only furthered that love and curiosity. The faculty have modeled what academic excellence looks like and have inspired me to one day pursue a Ph.D in history so I can hopefully teach and inspire like they have done with me.
What has been your proudest or most significant accomplishment during your Gonzaga career?
I am most proud of completing my HIST 401 Senior Thesis. It was a great challenge, but with thoughtful guidance from my thesis professor, Dr. Goodrich, and advice from Dr. Donnelly, I was able to successfully complete it. I learned how important scholarship is and the painstaking attention to deal required to write a history one. The thesis paper I wrote pushed me to go above and beyond and has given me confidence to do something like this again in the future.