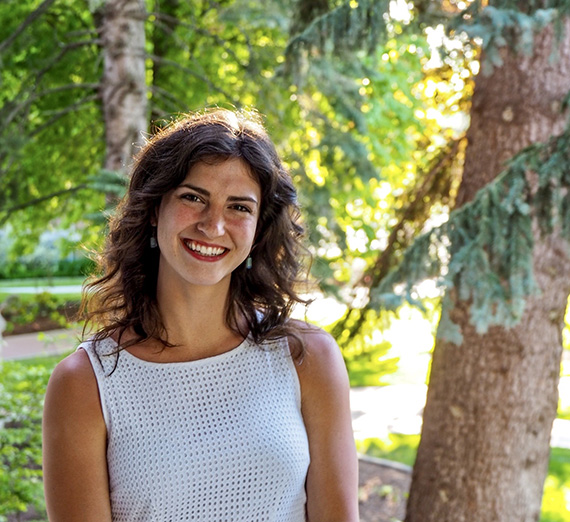 2020 Award: Peter G. Pauw Award for Distinction in Biology
Major: Biology
Minor: Chemistry, History
Hometown: Centennial, CO
Extracurricular activities: GUSR, Science Club President, Undergraduate Research, Peer Tutor, Teaching Assistant
More about Julia
Future Plans:
I will be attending medical school at Creighton University School of Medicine this fall and am excited to continue towards my goal of becoming a physician.
How has your major contributed to your professional or personal development?
Being a biology major has helped me grow into who I am today. The faculty in the biology and chemistry departments have continued to spark my curiosity and excitement about the sciences throughout my four years. My classmates have helped me learn about science of course, but also about what it means to do and be well. I feel so thankful to have studied biology at Gonzaga for all that I have learned about science, myself, and the world around me.
What has been your proudest or most significant accomplishment during your Gonzaga career?
My proudest accomplishment during my Gonzaga career has been being a part of and helping build the GU community. Starting freshman year, I had heard and witnessed great things about Gonzaga and remember feeling in awe. Now, through my involvement on campus and through the relationships I've formed, I feel like a contributing member of this community. To be included in this wonderful group of people makes me feel truly proud to be a zag.