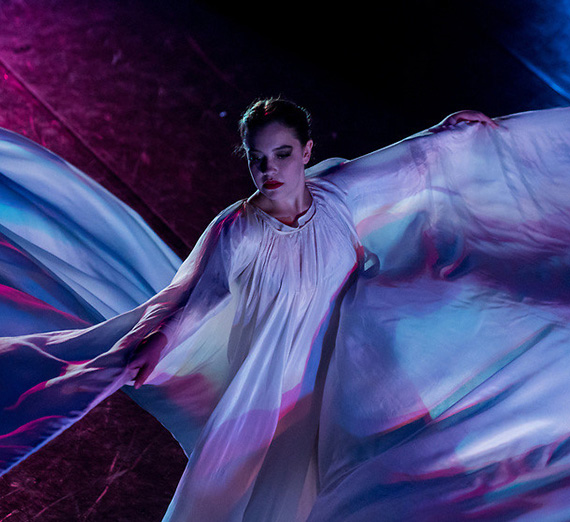 2020 Award: Senior Dance Award
Major: Political Science, French, Dance (Performance Concentration)
Hometown: Seattle WA
Extracurricular activities: Dance for Parkinson's Assistant Teacher, Love Your Body Week Coordinator, Dance Council Community & Service Chair
More about Helen
Future Plans:
As a member of the Teach For America corps, I will be a Special Education teacher in Nashville.
How has your major contributed to your professional or personal development?
My Dance major has provided so many opportunities for personal and professional development. I decided to become a Special Education teacher because of my time as a Dance for Parkinson's Assistant Teacher and as a ZagDance teacher. I also had the chance to present at multiple conferences about the different ways that we use dance as service at Gonzaga and participate in a national Dance for Parkinson's teacher training. Artistically, I have had the opportunity to develop by performing Loïe Fuller's Lily, performing in a faculty piece presented at the American College Dance Association Northwest Conference, and choreographing my own piece for adjudication at the American College Dance Association Northwest Conference hosted at Gonzaga in 2020. I also had the opportunity to to introduce Love Your Body Week to the Gonzaga community, among many other opportunities in the Dance program. The mentorship of Suzanne Ostersmith was a huge part of my personal and professional development during my Gonzaga career.
What has been your proudest or most significant accomplishment during your Gonzaga career?
My proudest accomplishment during my Gonzaga career was my performance as Loïe Fuller's Lily in the 2017 Spring Dance Concert. I auditioned for the role in October of my freshman year, and got to work with Suzanne Ostersmith for my entire freshman year developing the performance- Lily is a historical recreation of a piece that Professor Ostersmith had a grant to set on two students with the help of dance historians and the use of their spectacular recreated costume. It was a huge challenge and an absolute joy to rehearse and perform.