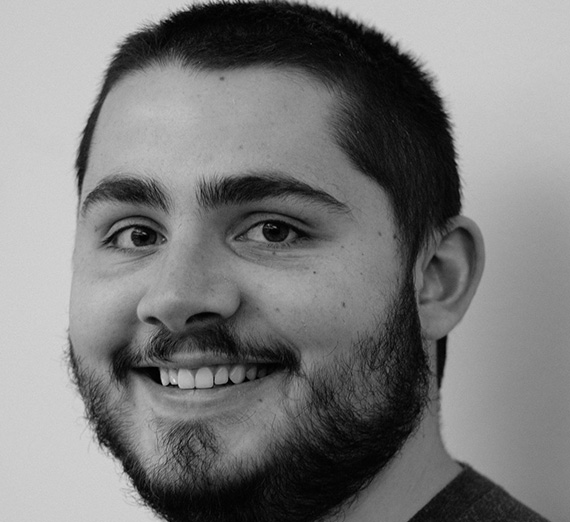 2020 Award: Senior Theatre Award
Major: Theatre Arts (Concentration in Technical Theatre)
Minor: English and Interdisciplinary Arts Hometown: Kirkland, WA
Extracurricular activities: Various GU Theatre and Dance productions, GUSR (freshman year)
More about Clint
Future Plans:
I plan to pursue opportunities to work in the field of technical theatre in the Seattle area upon graduation. I also plan on attending graduate school and getting an MFA in lighting design slightly further down the line.
How has your major contributed to your professional or personal development?
My major helped me realize that theatre was more than just a hobby to me, which is what I initially thought it was going into freshman year. Learning so much about theatre and design during my time here at GU has helped me discover that design work is what I want to continue doing for the foreseeable future. Through my major, I was also given many opportunities to create realized designs, which has given me a great amount of practical experience in the line of work I hope to pursue (not to mention it's given me a great resume as well)!
What has been your proudest or most significant accomplishment during your Gonzaga career?
It's impossible to choose between designing the lighting for our 2017 Fall mainstage "tick, tick... BOOM!", the three short plays/scenes I directed for the Directing I and Directing II courses, and our 2019 Fall mainstage "Romeo 8 Juliet". I'm incredibly proud of all of these for different reasons. "tick, tick... BOOM!" was my first opportunity to design for a mainstage show here, which was an incredible opportunity, especially as a sophomore, and the process taught me more about lighting design than I could have possibly hoped to learn in that amount of time. I never would have pictured myself directing anything, so that I managed to talk myself into directing a number of pretty high-risk scenes is something I will always look back on with a sense of pride. "Romeo 8 Juliet" was a huge challenge, and seeing as it was my last fully-realized design here at GU, it was a perfect way to put what I had learned to the test, and I was very happy with how it turned out. I'm beyond thankful that Gonzaga gave me the opportunities to be a part of these great productions!