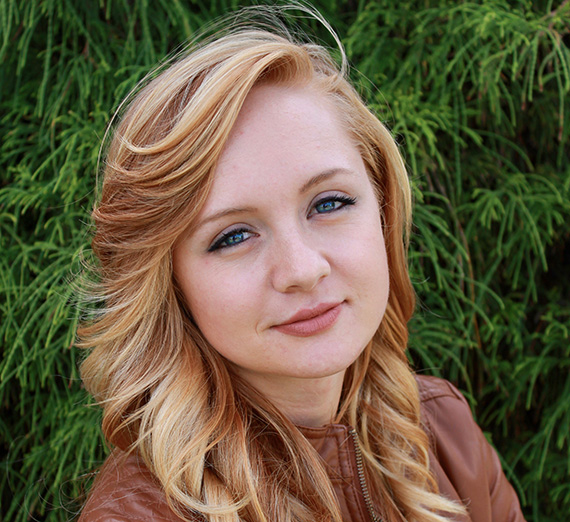 2020 Award: 2019-20 Merwin Scholarship Award
Major: Music Education, Music Performance
Minor: Conducting
Hometown: Canby, CA
Extracurricular activities: Hiking, rock climbing, enjoying the live music scene in downtown Spokane, and spending time with friends and family.
More about Ariah
Future Plans:
After graduating from Gonzaga, I plan to go on to graduate school to study and get a master's degree in violin performance. It is my dream to play in a professional symphony as well as teach violin lessons. Along with teaching on an individual level, I would also like to become involved in the organization, administration, and conducting of youth orchestra programs. Music played such an influential role in my life growing up, and it is my desire to be able to share my love for and knowledge of music with younger generations, especially those who would not normally have access to music in their lives due to opportunity, location, or socio-economic circumstances.
How has your major contributed to your professional or personal development?
While studying music here at Gonzaga University, I have had incredible opportunities to learn from as well as network with people that I would normally have never come in contact with. From the world-class soloists who come to perform with our symphony, to local professional musicians, and the amazing faculty we have on campus, I have learned so much. I came to GU from an incredibly rural area of California, with huge dreams but a very finite knowledge of the world of music and the field as a profession. Gonzaga has given me the atmosphere and resources from which to grow and learn exponentially within the last three years.
What has been your proudest or most significant accomplishment during your Gonzaga career?
As I look back at my time here, my favorite moments coincide with performances that I have been privileged to be a part of: symphony concerts, the opening of the new MWPAC, faculty recitals, and projects with the GU choirs. I love the opportunities to collaborate, learn from, and play music with others. So much of my time is focused into individual study and hours spent in the practice room. When all of the hard work culminates into a brilliant performance, I am reminded of how far I have come, and of the incomprehensible power of music to reach out and transform people's lives. That is why I started this journey in the first place and what keeps me going forward.