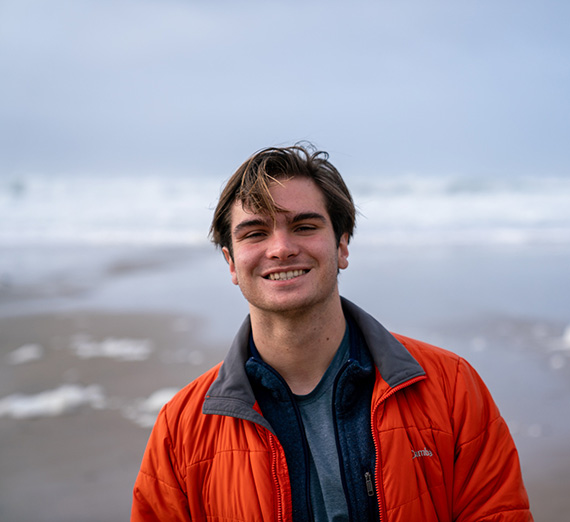 2020 Award: Anthony Wadden & Michael Herzog Scholarship for English Studies
Major: English Lit. & Sociology
Hometown: Portland, OR
Extracurricular activities: President of the Gonzaga Young Democrats, Founding member and Co-president of The Bulldog Party, Social Coordinator for the GU Backcountry Hunters & Anglers, Member of the Gonzaga Rock Climbing club
More about Anthony
Future Plans:
I hope to pursue graduate study in English Literature and teach literature at a university level.
How has your major contributed to your professional or personal development?
My studies of English and sociology have greatly expanded my worldview. I am fortunate to have been exposed to literature and philosophies from a diverse set of backgrounds as well as gained the analytical tools to grasp the higher meanings of both literary and theoretical works.
What has been your proudest or most significant accomplishment during your Gonzaga career?
In spring 2019, I was recognized with the other leaders of the Bulldog Party, a non-partisan group I founded with a classmate and the help of former faculty member Dr. Allen Baros in the fall of 2017 with the goal of fostering civil discourse on campus. For our work holding weekly discussions as well as hosting a debate between the political groups on campus, we were awarded the GSBA award for fostering diversity and inclusion.