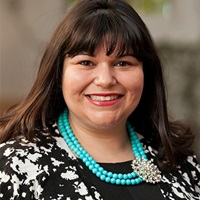 Danielle Cendejas '04 graduated from Gonzaga in 2004 majoring in Political Science and minoring in Applied Communications. She also participated in the Gonzaga in Florence program. Since 2011, Danielle has served as the Gonzaga University Los Angeles Alumni and Friends Chapter President where she organizes events that bring Zags together.
Danielle joined The Strategy Group in 2009 after working on President Barack Obama's campaign. She works with political candidates at all levels of the ballot to develop their message and campaign plan and tell their story through direct mail. In her initial role asa project manager, she helped execute several multimillion-dollar mail programs and oversaw the production and financial operations for the company's Los Angeles office. Her work has been recognized with five American Association of Political Consultants (AAPC) Pollie Awards — including Best Bilingual/Multilingual/Foreign Language Mail —and the Campaigns &; Elections Reed Award for Best Spanish Direct Mail Piece. She was recognized for her accomplishments by the AAPC with the 40 Under 40 award.
In 2007, Danielle joined the Obama for America campaign as a field organizer in New Hampshire. After working on the primary field teams in New Jersey and Texas, she was recruited to join the delegate operations team and helped with political outreach in New Mexico for the general election. Early in her career, she worked in the California State Senate Majority Leader's Office and as a field organizer on a congressional campaign in Eastern Washington.
Danielle resides in the Greater Los Angeles area.
---
Brittany M. Clark '15 is currently a third-year law student at St. John's University School of Law and president of the Asian Pacific American Law Student Association. Upon graduating and taking the bar exam, Brittany will begin her legal career as a Bankruptcy and Restructuring associate at a nationally renowned law firm located in Manhattan, New York.
Before law school, Brittany taught high school English Language Arts in Brooklyn, New York, by way of Teach for America. While teaching, Brittany earned her master's degree from Fordham's Graduate School of Education. Brittany also coached the school's mock trial team and co-founded the Women of Color Alliance after-school program.
Brittany could not have accomplished any of this if not for her Jesuit education at Gonzaga University. In 2015, Brittany graduated magna cum laude with a Bachelor's degree in Political Science and English and a minor in Women and Gender Studies. While at Gonzaga, Brittany was a coxswain on the Varsity Men's Rowing Team and competed on the Mock Trial Team. She was a member of the Multicultural Honor Society, Alpha Sigma Nu Honor Society, and was very involved with the Unity Multicultural Education Center programs. Finally, one of the highlights of her undergraduate experience was studying abroad in South Africa.
---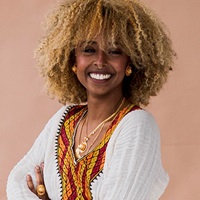 Saba Mateos '15 has spent her career in recruiting. Currently, a Technical Recruiter at Meta (formerly Facebook). She has also worked in recruiting at Amazon and in healthcare. Through her work, she is dedicated to supporting Black women and people of color in technology.
This was propelled by Saba's Jesuit education at Gonzaga University. Graduating in 2015 with a Bachelor's degree in Psychology, a minor in Communications, and a certification in leadership studies through the Comprehensive Leadership Program (CLP). While attending Gonzaga, Saba was heavily involved in student programming from the Bomb Squad, to GSBA, and CCASL. She was Vice President of Gonzaga Lamda Pi Eta chapter and worked as a Senior Service Learning Fellow. One highlight Saba has from her undergrad experience is hosting Gonzaga Day 2015!
---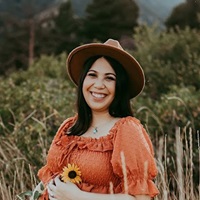 Meghan Montelibano-Gorman '15 is a doctoral student at University of Denver's Morgridge College of Education Higher Education, and has earned her MS in Philanthropic Leadership from the University of Denver and her BA in Public Relations and Psychology from Gonzaga University. She is the Founder & Principal of tayo, a creative DEI consulting firm, and started "How Do You Say That" a blog for womxn of color in the nonprofit industry. Her research and advocacy are dedicated to more inclusive and diverse pedagogy and practice in philanthropy. She is a daughter of Filipino immigrants, a mother, a sister, a wife, a friend, an impatient leader, an un-learner, and believes in scholarship as a form of resistance.
She resides in Denver, Colorado and serves as the Gonzaga Alumni Chapter President.
---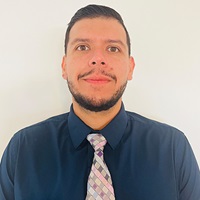 Christopher E. Navarro '15 is a Gonzaga University alum from the class of 2015. The path that led him to G.U. was quite unorthodox as he spent 3 years in discernment after his first attempt in college. As a first-generation Chicano college student, his familiarity with a college education was "finding a major that would make him the most money". He transferred to Gonzaga with a more intentional mentality. Being the passionate and naturally curious person he is, his search for finding an education with substance and meaning led him to major in Philosophy.
During his short time at G.U., he was involved with GSBA and the Diversity Monologues and worked as a work-study in University Advancement which ultimately instilled the importance of alumni giving back to their community. In his spare time, Christopher has been known to be at virtually every Gonzaga alumni event in the Los Angeles area and also volunteers as an Alumni Admissions Representative when available. His recruiting and engagement skills through his Gonzaga and Jesuit educated pride led students from his alma mater (Verbum Dei H.S. in Watts, Los Angeles) to consider Gonzaga and other Jesuit universities very desirable destinations.
He is currently a non-profit professional working in Database Management and has worked in educational institutions (Verbum Dei High School, California Institute of Technology (Caltech), and Santa Clara University) at different capacities.